Don't Overspend: Birthday Traps to Avoid
Your birthday is the one day of the year where it's all about you.
Birthdays are a time of excess, pampering and going all out and why not? It is afterall, your birthday. It's important however, to be aware of some celebratory situations that can get financially out of hand.
The familiar, "Why not? It's my birthday!" mentality seems spontaneous and carefree but it can get you into trouble.
You're older, smarter, wiser — but make sure your bank account isn't getting depleted from the festivities.
Here are some common ways you may be financially overdoing it on your birthday without realizing.
At the bar
Sure, when you arrive at the bar it's "free drinks for the birthday boy/girl" but there are only so many free drinks you'll get out of your friends. Once you're already a few drinks in, you're probably going to continue drinking but now it's on your dime.
A cheaper alternative could be to start the festivities at someone's home so you can indulge without paying bar prices and then head out to celebrate.
Throwing a Party
If you ditch the bar scene and decide to throw a party, consider the expenses that are involved in planning a get together. The average cost of a cake these days starts from around $20 and can go into the thousands depending on how fancy and detailed you want to make it. Then there are party decorations, food and beverages. Be careful because it all adds up — fast!
Keep in mind that it's less expensive to have a potluck instead, and invite everyone to pitch in with food and drinks. If you can't live without decorating, you can purchase items at a discount store like Party City.

Vacations
Some people want to get away for their birthday and book a vacation, because again, why not? It's your birthday! With that mentality, you may soon find yourself on a flight to Hawaii thanks to one of your credit cards. A month later when the bill comes, you might wonder how you'll pay for it.
Before you book your trip, stop and ask yourself if you would still take this vacation if it wasn't your birthday. Chances are, you'll end up skipping the pricey trip.
A cost-effective option could be to stay within your local area; sometimes the best attractions are in your own city.
'Free' gifts and food from retailers
This notion of getting something for "free" on your birthday is a substantial opportunity for you to overdo it. When your birthday month arrives, retailers such as Sephora, for example, will send you an email wishing you a happy birthday and informing you to come into their store to pick up your free birthday gift. Wow, a free gift! Not necessarily.
As soon as you enter the store to pick up your present, you're surrounded by all of their enticing products, so it's likely that you'll spend a little extra after walking in.
The same thing goes for food retailers. They will alert you of your free appetizer but are betting that you won't stop there. You'll be so happy you scored something for free, why not buy a few drinks and entrees too?
This can be avoided if you're conscious of this gimmick and show up ready to only take what is being offered to you for free. If it's food, you can eat something before you go and consider the offering as a snack.

Buying yourself presents
If there's something expensive that you've been eying for a while, that self-control can easily go out of the window when it's your birthday. The truth is, you really shouldn't buy it unless you set aside money for it.
Before you decide to splurge, stop and think. If this is something you haven't bought already, there's probably a reason for it. Don't justify buying something ridiculous just because it's your birthday. If it's something you really need, shop around to find the best price, or a cheaper alternative.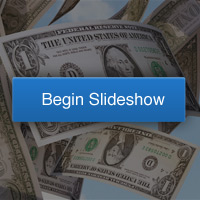 Related Stories:
5 Ways Retailers Get You to Spend More
8 Things You Don't Ever Need to Buy New
The 5 Most Inexpensive Ways to Travel
Ask a Question