4 Smart Ways to Manage Your Credit Card Debt
As of July 2013, the average consumer credit card debt was at $850 billion. With hundreds of credit cards promising great introductory offers and even better rewards, it's no wonder millions of Americans use plastic on a daily basis.
If you're one of the millions struggling with credit card debt, hang in there. It's a slow process, but one that can be successfully accomplished if the appropriate steps are taken.
Here are four ways you can strategically manage your credit card debt:
1. Debt-snowball method
For those in a large amount of debt with multiple credit cards, the "snowball" method may work best.
You begin by paying back the credit card with the smallest balance. It's important to set payment goals you can actually achieve by starting small.
You should always try and pay more than the minimum amount on your cards, but if you can't, start with the smallest debt. Once you are debt-free from the first card, you can move on to the next credit card that has the lowest balance, using the same approach. The idea is to not feel overwhelmed, especially if you've racked up thousands.
2. Balance transfers
This approach can buy you more time to pay off your debt, while at the same time placing a deadline on your payment plan — in a good way.
Credit card companies want consumers to sign up for new cards by offering great deals such as a balance transfer with an introductory APR of zero percent.
In other words, if you have debt on your credit card, which also has a high APR, you can transfer the balance to a new credit card and not pay interest for a limited amount of time. The zero-interest period usually lasts for six months to a year, depending on the deal, but you can think of it as a healthy deadline for you to pay off your debt, especially since you won't be paying interest.
Remember, many credit cards still charge a transaction fee for the balance transfer — it's usually 3 percent of the total balance. If your balance is $7,000, you will owe $210.
3. Write it down
It can be very useful to make a spreadsheet so you can see all of your debt at once.
Write down the balances you owe, along with each card's APR. Next, add up and list all of your monthly expenses such as rent, utilities, car payments and all other purchases you make routinely.
Once you have these figures, you can see just how much you owe and can realistically budget your debt in relation to your income. Making the decision to pay off your debt means you will need to tighten you belt and decrease your spending where you can.
Keeping track of these numbers can keep you informed and up-to-date on how much you still owe and what you've paid off. Looking at your debt in this manner could also deter you from spending frivolously.
4. Know your payment cycle
There are small and simple things you can do to help pay down debt, such as leveraging your credit card's payment cycle. This means if you charge something on your card the day before your statement closes, you will have an interest-free period of 20-25 days to pay it off.
If you can wait to make the same purchase the day after the statement closing date, you will have an extended interest-free period up to 55 days. It's important to know your statement cycles — if you're unsure, call customer service to find out.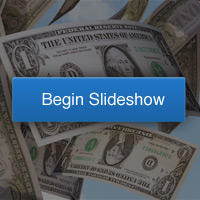 Related Stories:
4 Credit Card Rewards Gimmicks Revealed
Are You a Financial Procrastinator? 6 Mental Hurdles to Overcome
The 4 Most Forgiving Credit Cards With Low Fees
Ask a Question