What's At Stake If We Can't Raise the $17.7 Trillion Borrowing Limit?
On October 1st, the U.S. government failed to reach a decision on emergency funding legislation, and shut down — its first time in 17 years. Since then, Republicans and Democrats have squared-off, and the conflict appears more irresolvable than ever. For the first time in U.S. history the nation could default on debt payments.
What the conflict is really about
The country and the government is split on Obamacare. Republicans and Democrats in Congress have failed to agree on emergency funding legislation, with the president's healthcare law being specifically targeted.
As the battle goes on, both parties have used the debt ceiling as leverage to win concessions for their goals. House Republicans have proposed that President Obama cut funding or delay implementation of the Affordable Care Act in exchange for approving spending measures so the government can reopen.
Repercussions

Banking executives met with President Obama Wednesday to discuss the consequences of the potential national default, and expressed the sentiment that the debt ceiling shouldn't be used as leverage by either party to win political fights on Capitol hill. The CEOs also stressed the significance of the struggling economy, and their desire to ensure nothing should be done to hurt its recovery, political differences aside.
Republicans and Democrats are butting heads more than ever before, as Republicans refuse to settle on a budget until they get the measures they want, and President Obama is placing the blame for the shutdown squarely on the shoulders of the Republicans. The government shutdown has been a long time coming, as Congress has been settling on short-term measures that keep the funding flowing.
Congress had previously agreed upon a budget in March, which ran out at midnight on October 1st. Since they have not made a new budget, money from the federal government can not be disbursed.
All non-essential federal workers and agencies have been put on unpaid leave (though this leave usually gets backpaid once a budget is determined).
Some of these services and agencies include:
The USDA
The EPA
National Institutes of Health
Hundreds of thousands of federal employees
Funding for local housing or unemployment agencies
National parks and zoos
Delays in visa and passport applications
Benefits for veterans
What could happen if a decision isn't reached
If Congress fails to increase the government's borrowing limit, retirement and disability benefits for more than 57 million Americans will be at risk. According to a report by the Treasury Department, if the debt ceiling isn't raised in time, it could cause a "a financial crisis and recession that could echo the events of 2008 or worse."
Obama warned Thursday that a lapse in Social Security will occur in the case of an economic shutdown, posing a particularly dire threat to 21 million seniors who the benefits have lifted from poverty.
In addition, the economy will be disrupted, as AARP Public Policy Institute reported that Social Security benefits made up $1.2 trillion of economic output last year.
Without a raise on the government's borrowing limit, it will forfeit additional borrowing on government funding and will have to reprioritize its expenses and keep daily, weekly, and monthly spending in check.
In essence, the goal of the federal government will be to balance the budget. Just like credit card customers have credit limits, so does the government.
One thing we know for sure is that President Obama will face extreme difficulty in acquiring the funding needed to implement his signature law.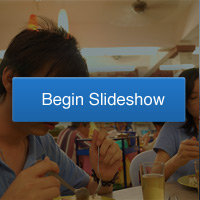 Related Stories:
7 Ways Obamacare Will Change Healthcare Forever
Will the Government Shutdown Affect My Personal Finances?
Obama Reveals His Personal Finances: How Much Is His Debt?
Ask a Question