Surprising Reasons to Use Your Credit Card
If you own a credit card, you've probably heard the horror stories associated with card responsibility, the drawbacks of overspending, APRs and other "hidden fees." While there are definitely many pitfalls behind owning a credit card there are also some advantageous perks associated with credit cards.
No, we're not talking about rewards… we're referring to other perks that you may not have been aware of. These five surprising benefits may come with your card, so use them when you have a chance!
Shopping Discounts
Some credit card companies and banks partner with clothing stores, goods and services and even car rental places as an incentive for you to spend. Shopping at places that provide discounts when using your card could save you more money than spending at other places.
Check your credit card provider's website to find out which retailers they partner with, and you can begin shopping online through their site.
Trip Cancellation Coverage
Most people use their credit cards for big purchases like trips because it's more bang for the interest you will accrue. Did you know some companies have trip cancellation insurance in the event of sickness? They will also cover lost luggage.
Chase's Ink Plus®World MasterCard® covers up to $5,000 for cancellation or delay, even if you used travel points to book your flight! Sickness may have ruined Tahiti, but it won't ruin your wallet.
Roadside Assistance
Move over AAA, credit cards can save the day. Ask your provider about roadside assistance. Some companies allow you to call their customer services if your car breaks down and send help to your location.
Pay Off Your Student Loans
As a cardholder, you can use it for spending and then use your points towards paying student loans or even your mortgage.
For example, Citibank cardholders can do just that, and the best part is, these loans don't have to be from Citibank! In the terms and conditions of their ThankYou Rewards program it states, "You can redeem ThankYou Points toward any student loan program or monthly mortgage payment issued in the form of a check made payable to your financial lending institution via USPS 1st Class mail to your shipping address of record."
However you decide to use your credit card, be aware of its reward programs and other perks, so you know exactly how you can benefit as a customer.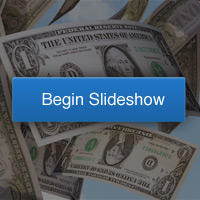 Related Stories:
4 Credit Card Rewards Gimmicks Revealed
Why You Shouldn't Let Your Rewards Accumulate
The Better Travel Rewards Card: Capital One® Venture® Rewards Credit Card vs. Barclaycard Arrival
Ask a Question