How to Avoid Money Nightmares
Loans, identity theft and health insurance — oh my!
Between keeping up with existing bills, racking up new ones and and people trying to scam you, it can be easy to manifest a money nightmare into your life.
Take the time to stop and be aware of certain financial situations that can easily spiral out of control so that you can avoid getting trapped in a money nightmare of your own.
Don't forget to join our contest — share your money nightmare with us for a chance to win a $100 American Express gift card!
Loans
As of today, the country faces roughly $902 billion in student debt and a little over $13 million in mortgage debt. With figures like these, it's no wonder some people have a hard time keeping track of how much they owe and when it's due.
It's very important to stay on top of your debts — especially if you have multiple loans. Late payments or forgetting to pay can be a recipe for a financial disaster.
For instance, when you miss a payment on your student loan, it is reported to the three major credit bureaus, after 90 days. You should also keep in mind that there are usually fees associated with missing a payment or being tardy.
Always check your statements to see how much you owe and if the payment amount is accurate. There are apps such as Mint and Manilla that are specifically designed to help you keep track of your finances.
Identity theft
No matter where you are, your information can be stolen online. You could be innocently working in the office or out gallivanting in a far away country — thieves will find you.
Identity theft can potentially be one of the biggest money nightmares. Sometimes you're lucky enough to have your bank call you in time to alert you of fraudulent charges, but most of the time it's up to you.
It's crucial to keep stay current with your bank accounts and credit card statements (you can do this online) so that in the event someone does get hold of your information, you can stop any fraudulent transactions immediately.
If any transactions went through, you could be out of this money for a period of time — depending on whether your credit card or debit card number was stolen. An investigation from your financial institution will take place and depending on your financial situation, it may hurt you to be out of those funds.
It's always best to use your bank's ATM, and if you can, avoid using questionable ATMs that may have a credit card skimmer attached to it. Always cover your hand when you punch in your PIN number, as some shady ATM locations sometimes have a tiny camera installed near the PIN pad.
If you are shopping online, be sure to shop on sites that start with "HTTPS," rather than "HTTP." Also, you should always shred all personal information before disposing of it and never give out any personal or financial information to a suspicious person over the phone.
Health care
Health insurance has become extremely expensive over the years, and many insurance plans, no matter how good they are, rarely cover everything. Obamacare is supposed to be more affordable for the public, but even that won't cover every single expense.
Make sure to keep track of your insurance bills to make sure they aren't sent to collections. Some medical offices, doctors or labs will work with your financial situation when it comes to paying them back. You can usually arrange a payment plan or even receive a discount from the doctor depending on how serious and necessary the treatment is.
Future home expenses
Buying a home comes with a plethora of never-ending expenses, but aside from loans, you need to carefully inspect a house before you buy it otherwise your next house could be your next nightmare.
Getting a house inspected is critical before making the purchase.
If a potential buyer gets an inspection on a home and doesn't buy it because it failed inspection, that's something you should try and find out about.
If you're considering a property that was already inspected but not purchased, carefully review the documents, if they are available, to see why the previous interested party backed out. It's never a bad idea to hire your own inspector, just to be safe. It's money that will come out of your own pocket, but it could potentially save you thousands in the future, should the house have major damage that isn't necessarily easy to see just by looking at the house. Common problems that can be assessed by the inspector include — the foundation, termites or plumbing issues.
Also, just because a house is brand new doesn't mean you should skip having it inspected either.
Be very detail oriented to avoid overlooking any potential problem.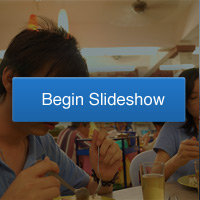 Related Stories:
10 Steps to Help Erase Errors on Your Credit Report
'Zombie Properties' Are Scarier Than You Think
8 Options to Pay for Home Repairs
Ask a Question