Will Obamacare Change the Outlook of Health Savings Accounts?
On October 1, 2013, The Affordable Care Act (Obamacare) was launched. The government shut down that day as well in hopes that the law would be repealed. One day into the opening of health insurance exchanges, millions of Americans have already taken to viewing their options.
So what does that mean for health savings accounts (HSA)?
Health Savings Accounts
Health savings accounts are available to individuals and families with high-deductible plans. A high-deductible plan is a type of health insurance plan with low premiums and a higher amount that you have to pay before your insurance company starts to pay for medical coverage. Like a flexible spending account (FSA), you put your own money into the account before taxes in order to pay for your medical expenses for the year.
Unlike a flexible spending account, the money you place into a HSA will roll over into the following year. With an FSA, you will lose that money if you don't spend it within the year. FSAs are generally used to offset insurance payments and HSAs are viewed as "catastrophic" coverage once the high deductible is met. You can open an HSA through your employer or a private company. These plans work best for people who understand their medical expenses on a yearly basis.
Obamacare and HSA
The Affordable Care Act enabled "health care exchanges" by state which allow people to choose from four different plans.
Bronze has the lowest deductible, but has the highest premiums. By contrast, platinum has the highest deductible, but the lowest premiums.
If you already have paid into an HSA, but would like to exchange your plan for a non-high-deductible plan, you can still use the money in your HSA to cover expenses. Under the act, your contribution is capped at $2,500 for families and $1,250 for individuals. In order to fully understand all the changes that may apply to your HSA, consult with your human resources personnel or the provider of your account.
Should I get an HSA now?
Under the Affordable Care Act, some people are going to pay less for their health insurance and some will pay more. Then there are some, like the poor, who won't pay anything, as the coverage extends to Medicaid.
The cost depends on various factors. Being knowledgeable about your health and the risk of illness can help you make an informed decision when it comes to purchasing a plan.
Although there are caps are in place and limitations, high deductible plans are still very attractive. As stated, HSAs are only available to those with a high deductible. If you are young and healthy, a high-deductible plan may be best for you, as the premiums are low.
If you have a chronic or on-going illness, a high-deductible plan may be unwise, as you have to pay out of pocket for expensive coverage until your deductible is met.
One of the challenges that some policymakers have stated about the Affordable Care Act is that it will allow healthy younger people to go without insurance in order to avoid the cost and only use emergency services when needed. This could potentially happen, which is why it is important that Americans become as knowledgeable as possible about the new law and health care in general. Being younger doesn't make you invincible and having a health savings account can save you in a pinch.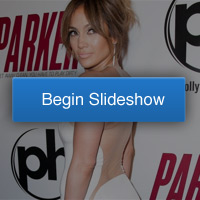 Related Stories:
Obama Reveals His Personal Finances: How Much Is His Debt?
Update: How Same-Sex Marriages Will Benefit If DOMA Replealed
7 Essential Questions for Aging Parents and Their Finances
Ask a Question