Debt is a major problem — today there's about $864 billion in outstanding federal student loan debt and $150 billion in private student loans. With that much debt looming over graduates, it's crucial to manage student debt in the most accurate and responsible way.
It's common to fall behind on payments, but with the right insight, you may find the repayment easier than you thought. Let's take a look at some key factors to keep in mind so your debt is managed smoothly and efficiently.
Understand your repayment options
If you have a private loan, it's likely your payment plan isn't as flexible as a federal loan, but sometimes lenders will work with you. If you're facing financial hardship, make sure to be open and honest with your lender because they may reduce your monthly payments or work out a payment plan with you.
If you have federal loans, there are three different loan relief programs worth looking into that you may qualify for.
IBR limits your monthly payments to 15 percent of your discretionary income. For up to three years after you start repaying the loan, the government will pay the outstanding subsidized interest. After 25 years of qualifying payments, any outstanding balance is forgiven.
PAYE is just like IBR but limits the monthly payments to 10 percent and provides forgiveness after 20 years. This only applies to federal loans disbursed after October 2011 without an outstanding loan balance as of October 2007.
PSLF offers tax-free loan forgiveness to borrowers who make 120 qualifying payments and is open to residents and physicians employed by non-profits. There are no limitations regarding geography, type of medicine or patient treated.
Deferment and forbearance
The economy still hasn't fully recovered so if you're having trouble making payments, you have choices.
If you find yourself unemployed, having a health problem or are in any other dire financial situation it's important to remember to stay calm and do some research. You can see if you're eligible for a deferment — a period of time during which repayment of the principal and interest of your loan is temporarily delayed.
Another option is a forbearance — the ability to stop making payments or reduce the monthly payments for up to 12 months although interest will still accrue.
Don't fall behind
It's important to keep track of your loans so that you don't become delinquent or even worse, default. If you have a federal loan and neglect payments for nine months without making any arrangements with your lender, you will default. Once that happens, you owe your total loan balance — which increases drastically. Your credit score is also negatively affected and the government will pursue drastic action to recover the money owed. They might do this by dipping into your wages or tax refunds.
An easy way to keep track of your federal loans and stay organized is through The National Student Loan Data System, a site that helps you manage all of your loan details in one location.
Lower your principal
When your income increases and you can afford to pay more each month, you should, as it can lower your principal. Paying more each month reduces the amount of interest over the term of the loan.
It's important when you do this that you make a note to your lender, specifying that this extra money go towards the principal, or else they will apply it to your upcoming payments.
Consider consolidating
Consolidating your loans allows you to combine multiple federal student loans into one loan, resulting in one monthly payment instead of multiple ones. This can really help you stay organized and you might have access to alternative repayment plans that were not available to you before. You'll also be able to switch your variable interest rate to a fixed rate.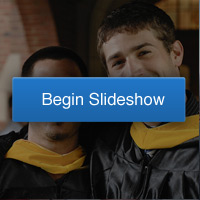 Related Stories:
Repaying Loans After Graduation
7 Post-Graduation Lessons and Regrets
Colleges Are Giving Away More Money to Wealthier Students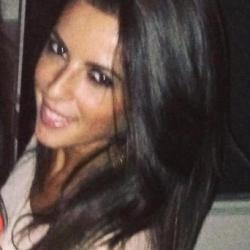 Mariel is a staff writer for MyBankTracker.com. Her columns focus on consumer spending, bank accounts and money psychology.
Ask a Question