Intuit Innovations: Google Glass, Obamacare Resource, and More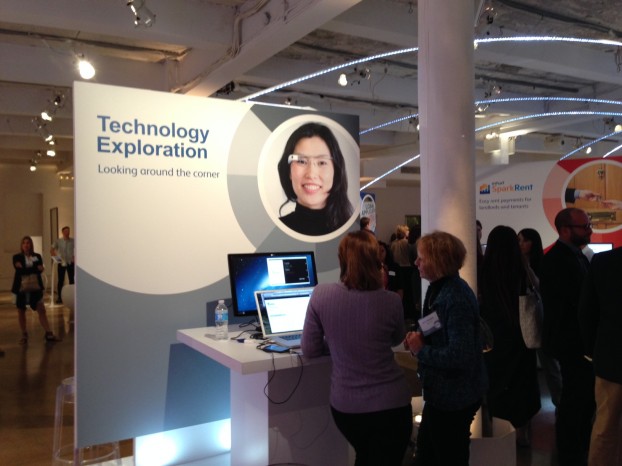 Intuit, the parent of popular consumer-facing brands such as Mint and TurboTax, held its Innovation Gallery Walk this week in New York City to showcase some of the new products and services that the company is working on.Here are some of the projects that was most worthy of mentioning:
SparkRent
For many landlords, rent collection is a very tedious chore because paper checks remain a popular payment method for rent. To make it easier for landlords to collect this monthly payment, Intuit offers SparkRent, a portal for landlords to easily collect rent.
Launched last year, SparkRent allows tenants to make one-time or recurring rent payments to landlords. The money is transferred from bank account to bank account — no checks involved. Landlords simply pay a $1 fee per collected rent payment.
SparkRent also acts as the middleman for the landlord-tenant relationship. With automatic reminders, tenants are more likely to pay their rent on time. And, if a tenant is late, SparkRent will impose a late payment fee.
Intuit plans to begin marketing the service.
TurboTax AnswerXchange
The arrival of Obamacare may come as a relief to those without health insurance, but many are also confused with the entire process of obtaining affordable health insurance. Some people have complex relationships and financial situations, while others may consider taking the penalty because it would be the less-costly option.
Intuit's TurboTax division created the AnswerXchange as a crowd-sourced information center to help consumers with Obamacare. In addition to providing a health insurance calculator, TurboTax AnswerXchange allows consumers to ask questions. Responders include TurboTax experts, health care professionals and the general public.
At this point, Intuit is not assisting consumers with applying for insurance through the health care exchanges. But, the company is not against offering such a service in the future.
Google Glass
Google Glass has made waves in tech world as it may be the next mobile device that would revolutionize how we interact in the digital realm. Intuit's innovation team is considering various applications for Google Glass.
One simple, straightforward use of Google Glass is to allow Mint users to check their personal finances on the go, especially when they want to know if they have enough money to make a purchase. Currently in experimental stages, the displayed Mint application on Google Glass provided just an overview of account balances.
There may not be a pressing need to offer more functionality within the app because consumers are not likely to use Google Glass for in-depth analysis of their personal finances.
Another feature being tested is mobile-payment functionality with Intuit's GoPayment platform. A GoPayment app will allow a Google Glass user to scan a QR code presented by a merchant's GoPayment system. Then, the customer confirms payment on Google Glass.
These two applications are simply experimental projects — none are confirmed for launch.
Mint mobile
As for Mint mobile applications, nothing to announce at the moment but there are things in the works, slated for the end of the year.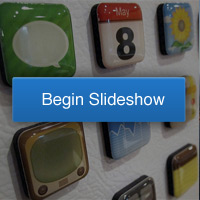 Related Stories:
SavedPlus Makes You Save Every Time You Spend
Yodlee's New Mobile App Deals With Money Side of Relationships
MoneyDesktop: Declutter and Visualize Your Financial Goals
Ask a Question