It's a three-day weekend for government workers — and this Columbus Day, many businesses will keep their doors open.
Many museums and national parks will remain closed, due to the government shutdown, not because of the holiday.
Parts of the financial industry will be open, including certain banks and the stock market. Most government agencies are going to be closed but if you're looking for a shopping spree, like any other holiday, Columbus Day is the perfect excuse for a deep discount.
If you do have the day off from work, there is still plenty to do.
Here is a list of what's open and what's closed this Monday, Oct. 14, 2013:
Chase, Wells Fargo, TD Bank are three major banks that will be open for business as usual. To see the complete Columbus Day holiday schedule for the biggest U.S. banks click here.
The stock market will be open, so investors can still trade and watch their investments.
Closings for schools and libraries vary by state, so make sure to check your local institution.
The Department of Motor Vehicles may or may not be open, depending on your state.
USPS is closed, with the exception of express delivery.
FedEx and UPS are open.
Most department stores are open, as Columbus Day sales are common.
Most major supermarket are open, though there may be limited hours.
For those looking to catch up on our quarterly stories, check out the latest on overdraft fees and the best balance transfer credit cards.
How will you celebrate Columbus Day?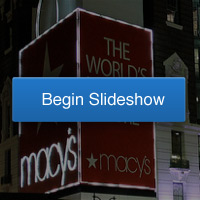 Related Stories:
Will The Government Shutdown Affect My Personal Finances
Focus on Possible Government Shutdown: 5 Things to Know for the Week