People Hoarding Cash Since Financial Crisis Began
A recent Associated Press report shows that since the financial crisis began in 2007, people have been hoarding cash, spending less, and distrustful of the banking system internationally.
The study comes five years after the collapse of investment banking firm, Lehman Brothers. Other banks failed, home prices dropped after the housing bubble burst, and the Great Recession began in 2007. The rippling effects led to the global financial crisis which ensued, and left many citizens of major countries leery of banks and borrowing, according to the report.
Senior Economist Ian Bright at ING, a global bank based in Amsterdam, said, "It doesn't take very much to destroy confidence, but it takes an awful lot to build it back."
Since the Federal Reserve began keeping records in 1951, Americans have consistently added debt until 2008. Through that time, incomes rose as well, but that trend has been bucked in the last several years as well. As incomes have declined, so has debt, and the result is changed habits for many.
The report outlined an analysis of 10 major economies around the world, and stated many families are being very cautious with spending, and are hesitant about borrowing. It claimed that hundreds of billions of dollars have been taken out of the stock market, and not just by those who are unemployed or not as affluent as they were before the global financial crisis. All factors have sparked concern the economy may remain weak if money coming into households isn't circulating into the economy.
The report found that many are investing in safe, but low-yield bonds which often don't keep up with inflation, rather than the riskier stock market, which has potential to provide greater gains.
Some grew risk-averse during the Great Recession, and are more cautious about racking up debt. In the report, Jack Ablin of Chicago's BMO Private Bank in Chicago said, "Given what they've lived through, households are loath to borrow again."
While many were burned by high mortgage debt after home prices fell, some defaulted on their mortgages which reduced overall household debt growth. Others ended up with lower incomes after corporate downsizing, and found themselves lifestyles they could no longer sustain. Some aren't using credit cards anymore after racking up a lot of debt, and instead, are living on a cash-only basis.
After her husband had to take a 15 percent cut in pay, Madeleine Bosco of Tujunga, CA said, "We had credit cards and we didn't worry about a thing." Faced with $30,000 of credit card debt, the family stopped taking trips with their two sons and no longer spent money on many social activities which were once common in their lives. They gave up their credit cards and sold stocks to pay off the debt, and told the AP they now live a much simpler lifestyle.
And this trend is not limited to the United States. The report said that many people around the world are cutting out extra spending on coffees and treats to reduce their spending.
Other countries which normally don't add much household debt, such as Germany and Japan, still saw debt decline. In Germany, debt dropped by only 1 percent, but by 4 percent in Japan. Maria Schoenberg of Frankfurt, Germany said she and her rheumatologist husband prefer to rent even though interest rates are low. "We don't want to take out a loan. We're terrified of doing that," she explained.
While the benefit of cutting spending has allowed many families to become financially stable once again, it might be bad news for economic growth overall. Without money circulating into the extras — lattes, lunches, gifts, jewelry, new car purchases, upgrading electronics, and so on — wages aren't likely to rise, and new jobs are less likely to be created.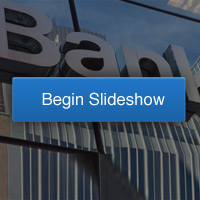 Related Stories:
How to Reduce Relationship Risks When Lending to Family & Friends
10 Must-Know Money Moves for 30-Somethings
6 Steps to Prepare for a Career Change
Ask a Question