Government Shutdown Nears an End as Senate Reaches Bipartisan Deal
With only hours to spare until the U.S. runs out on borrowing authority, a potential deal to end the government shutdown and lift the debt ceiling has been reached by the Senate leaders on Wednesday around noon.
If the Senate bill is passed, the government will reopen as early as midnight to remove the threat of a U.S. default. It will also fund the government until Jan. 15, 2014, while extending the debt ceiling until Feb. 7, 2014. Although the deal will only implement short-term changes for now, it is significant considering the government was stagnant due to a stalemate between the two political parties.
The deal will also bring about a budget negotiation between the House and Senate, which will help to arrange long-term spending from the government.
The U.S. inevitably entered the government shutdown on Oct. 1, the first day of the 2014 fiscal year, because Congress failed to enact a continuing resolution and placed the public under great distress and anxiety.
The government shutdown, the first since 1996, left many federal workers without pay, and many federal services throughout the country were halted. President Obama and economists warned that there will be repercussions if U.S. default is not avoided. However, Congress passed a bill to pay furloughed employees retroactively, once the shutdown ends.
The bill is expected to head to the House for voting later tonight. It is unclear when the deal will arrive on President Obama's desk for signing. It could take a couple of days to get through the legislative process, but it is imperative that it happens soon.
Starting Thursday, the U.S. Treasury will have to rely solely on cash reserves to run the government — estimated to be about $30 billion dollars. Therefore, the nation's bills will be covered past the debt ceiling, but not for very long. Since the two parties have agreed on this deal conjunctively, the passing of the deal seems more optimistic than not.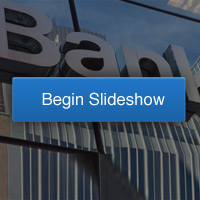 Related Stories:
Will the Government Shutdown Affect My Personal Finances?
What's At Stake If We Can't Raise the $17.7 Trillion Borrowing Limit?
7 Ways Obamacare Will Change Healthcare Forever
Ask a Question