Outsmart Your Debt: 3 Effective Ways to Manage a Mortgage
Home ownership is a huge responsibility, and usually it's associated with a considerable amount of debt.
Having a 30-year
mortgage
can often feel like you're going to be in debt forever, but don't worry, that doesn't always have to be the case. There are ways you can minimize your debt to save you in the long run.
Set a payoff goal
Paying off a 15 or 30-year loan can feel daunting, so creating a payoff goal can be very helpful. Before you do this, talk to your lender, as there are sometimes expensive fees associated with making changes to your payment plan.

If you want to be debt-free sooner than your 30-year term loan, for example, divide how much money you still owe by the new goal date. This figure will give you a better idea of how much extra you need to contribute each month. For example, let's say you have a $300,000 loan with a 30-year-term and have been making monthly payments of $1,995.91 for one year. You'd now owe roughly $276,000, and if you want to make a new goal of paying it off in 20 years instead of 30, your monthly payments increase to $2,140.21, which comes out to $144.30 more per month.
Write down your debt-free goal and put it in a place where you will see it, as a reminder of when you can be debt-free.
Make bi-weekly payments
There are 52 weeks in a year, and if you divide that in half, you're looking at 26 payments. However, if you make two payments per month, that totals to 24 payments for the year, instead of 26. This will actually save you money because you're essentially not paying for one month's mortgage payment.
If you are interested in making bi-weekly payments, again, it's important to speak with your lender first to make sure they will allow you to do this. Some lenders charge a hefty yearly fee for this option. If your lender gives you the green light, and you have loan payments on auto-pay, be sure to adjust those accordingly.
Refinance
Refinancing is a useful option to decrease loan payments and interest rates. Using our example of having a 30-year mortgage, you can refinance for a shorter term which results in a reduction of debt in the long term.

Be sure to research properly and shop around for the best rates if you decide to refinance. Refinancing isn't cheap and there are a number of fees to be aware of, so make sure to calculate the costs carefully.
If you plan on moving out of your home within the next five years, refinancing wouldn't be a good option because you wouldn't be in the house long enough to see the savings.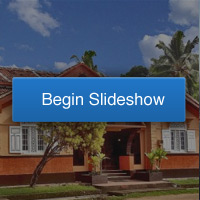 Related Stories:
Is A Reverse Mortgage Right For You?
'Zombie Properties' Are Scarier Than You Think
Ask a Question