Bank of America Makes It Slightly Easier to Avoid Overdraft Fees
Bank of America® recently changed that way that it would post certain transactions so that it would be more difficult for customers to incur overdraft fees. Rather than posting these transactions from largest to smallest dollar amount, they'll be posted in chronological order."Many of your debit transactions on your checking and savings accounts will now be posted in a different order," the bank said in an online notice to customers. "Now you'll start to see many of your most frequent debit transactions subtracted from your balance in the order you made them."
The rule change applies to one-time and recurring debit card transactions, one-time transfers, ATM withdrawals and cashed checks (through BofA tellers). However, Bank of America® enforces a policy of rejecting all ATM withdrawals and everyday debit card purchases when customers don't have enough money in their accounts.
"The technology on the back-end recently allowed us to change our posting policy, which is now consistent with the market," said Anne Pace, a Bank of America® spokesperson. Chase and Wells Fargo are examples of other major banks that have a similar policy for this group of transactions.
Bank of America® will continue to post other transactions, such as pre-authorized payments, scheduled transfers, online bill payments and other written checks, from highest to lowest dollar amount.
Big banks have been accused of manipulating transaction-posting orders to maximize the potential of overdrafts. By posting larger transactions first, account funds deplete faster while smaller transactions trigger multiple overdraft incidents. Bank of America® imposes a $35 fee per overdraft (a maximum of four times per day).
Many of the nation's largest banks, including Bank of America®, have settled lawsuits on such posting practices. The Consumer Financial Protection Bureau conducted a study in the summer to evaluate the overdraft policies of banks. The consumer watchdog agency plans to review how such policies affect consumers and how it can ensure that the policies are fair to consumers.
Bank of America®'s change in posting policies comes as the bank is reportedly working to introduce a new checking account that doesn't allow overdrafts at all. The account is expected to be available in the coming months, according to a Wall Street Journal report, citing undisclosed sources.
Such an account is speculation, said Pace, who had no additional comment on the WSJ report.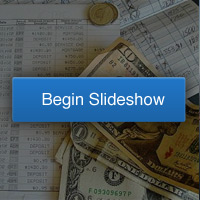 Related Stories:
Comparing Overdraft Fees: Fall 2013
U.S. Bank to Change Checking Account Fee Waivers, Overdraft Policy
Bank of America® Stops Testing New Checking Accounts
Ask a Question