So the government shutdown has ended, and the threat of the United States defaulting on its loans has been averted. Until January or February, anyway.
But is the crisis really over?
It is estimated that the cost of the shutdown is about $24 billion, about $3.1 of which is in lost government services. While federal workers will get back pay, they return to work with higher workloads and processing delays. And while they were furloughed and didn't receive pay, they spent fewer dollars at businesses and for services, thereby reducing money invested into economic growth.
Meanwhile, workers contracted by the federal government won't see any back pay; they were simply out of work during the shutdown. The Washington Post reported on a line cook at the American Indian Smithsonian Museum on the National Mall in Washington, D.C. named John Anderson. He told the Post, "It's just me and my son. I'm renting this room. I can't afford to pay for it this week. I worked it out (with the landlord). But even now, going back to work, I won't get paid for another two weeks."
CBS News reported on Pamela Harris, who owns the Pine Mountian Deli, near the entrance to Yosemite National Park. The area has been hit by wildfires, and Harris told CBS she can't pay her rent and has to give up her business of 10 years because of the shutdown.
"They're making big, huge decisions that are totally affecting and destroying people's lives, and I don't think they realize what they're really doing," Harris said in an emotional interview.
People like Harris and Anderson now have less money to put into the economy. Harris is just one of many affected by the loss of tourism to federally-owned parks, which were shut down. CBS reported the shutdown cost the United States about $30 million in tourism per day. Destination D.C. reported a 9 percent drop in hotel occupancy for the first week of the shutdown compared to the prior week.
Senator John McCain of Arizona said the shutdown was not productive. "The damage (has been) done to the people of this country, particularly in my state where we're dependent on the tourist industry in places like the Grand Canyon," he said, and added that food banks had to be set up for 100s of people who normally subsist on minimum wage, but were now out of work. "We can't do this to the American people," he said.
Standard & Poor's estimate released last week says the economic growth for the quarter has been revised down to 2 percent from 3 percent projected growth in GDP. Less growth is not what this economy needed.
At least there was some good news. ABC News reported a 3 percent spike in restaurant beverage sales during the crisis, presumably in liquor sales.
It will be some time before anyone will be able to determine how the housing market was affected by the shutdown. As we reported before the shutdown, some new Federal Housing Authority loans wouldn't be processed, and applications dropped 6 percent during the week ending Oct. 12. Access to important IRS documents required for housing sales transactions was limited during the shutdown.
New home construction fell by 2 percent during the first 11 days of the shutdown, according to NBC News. National Association of Homebuilders Chief Economist David Crowe said, "A spike in mortgage interest rates, along with the paralysis in Washington that led to the government shutdown and uncertainty regarding the nation's debt limit have caused builders and consumers to take pause."
And as if the stress over the shutdown wasn't enough to raise anyone's blood pressure, the threat of the U.S. defaulting on its loans loomed over the world economy at the same time.
The debt ceiling has never been an issue until recently, mainly because the idea is that when one spends money, one agrees to pay the bill when it comes due. Here is where the hypocrisy really comes through: Both Republicans and some Democrats are quick to say government spending cuts need to be made, but the discussion only seems to come up when the debt limit is about to expire. This is backwards. The time to legislate is before the money is spent, not after. And the "discussion" shouldn't be the equivalent of lighting a match and burning up our credit and AAA rating and ability to pay our bills.
Billionaire business mogul Warren Buffet had strong words for the Republicans threatening to hold back on raising the debt ceiling, calling the move "idiocy" in a live interview on CNBC's "Squawk Box" last week. "You might say that the threat to not raise the debt ceiling after you've already spent the money is, it's really a political weapon of mass destruction," the Berkshire Hathaway CEO said.
Of course, some Americans felt that not raising the debt ceiling was a good idea. I'm not sure they understood it meant the U.S. would then be in default on money it already agreed to borrow, or that it would hurt the country's credit rating. The phrase "raising the debt ceiling" may sound like "more spending" to many, but in truth, it's about paying for what has already been bought.
While the crises may have been averted for a few months, it's clear that the ramifications from the government shutdown and overall jitters caused by the threat of defaults have not been good for the economy. And what happens in Jan/Feb when the two issues come up again? While Americans are getting their Christmas shopping bills, will they really want to start a new round of hand-wringing as Congress, particularly the House, toys with not paying their own bills?
On CBS's "Face the Nation" yesterday, Senate Minority Leader Mitch McConnell said there would not be another shutdown. "A number of us were saying back in July that this strategy could not and would not work, and of course it didn't. So there will not be another government shutdown. You can count on that," McConnell said.
So will Congress quietly pass funding to keep the government open and pass a debt limit increase, or will there be another unnecessary crisis in January and February all over again?
We shall see.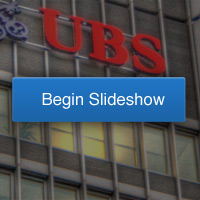 Related Stories
Failed Bank List of 2013
8 Clear-Cut Ways to Becoming a Better Saver
Ask a Question