2014 Tax Season to Start Later Due to Government Shutdown
The 16-day government shutdown was a major setback for the Internal Revenue Service , which announced that it would have to delay the start of the 2014 tax filing season. The IRS is expected to begin accepting tax returns one to two weeks later than normal. During the government shutdown, the IRS was operating at 10 percent of its normal capacity, which put the the agency three weeks behind the schedule for preparing its systems for the upcoming tax season.
The 2014 tax season will start some time between Jan. 28 to Feb. 4, about one to two weeks later than the original Jan. 21 start date. The exact start date is undetermined and will be announced in December.
"The adjustment to the start of the filing season provides us the necessary time to program, test and validate our systems so that we can provide a smooth filing and refund process for the nation's taxpayers," said Danny Werfel, acting IRS commissioner, in a news release. "In the days ahead, we will continue assessing the impact of the shutdown on IRS operations, and we will do everything we can to work through the backlog and pent-up demand."
Most taxpayers not affected by delay
The delayed start of the 2014 tax filing season is likely to have the greatest adverse effect on early-bird tax filers. Filing a tax return later means that tax refunds (if any) will also come later.
For the majority of American taxpayers, the delay should not be a cause for concern since essential tax documents may not arrive until late January. Those who don't typically file in the early weeks of the tax season will not experience a major change to this annual task.
The IRS reminds taxpayers that they can request an extension if they need more time to prepare their tax returns. There is no change to the tax filing deadline, which is still April 15.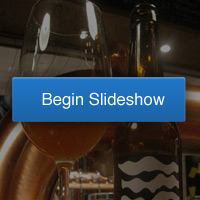 Related Stories:
The Aftermath of the Government Shutdown
Will the Government Shutdown Affect My Personal Finances?
What's At Stake If We Can't Raise the $17.7 Trillion Borrowing Limit?
Ask a Question