Last-Minute Financial Preparations to Make Before the Holidays
While it may seem early, holiday decorations are already showing up in stores, and many are financially preparing to start on that big annual task: holiday shopping. It can be a really overwhelming time for some, but with a bit of planning and preparation, it doesn't have to turn into a nightmare or completely drain the bank. Here are some strategies to consider for a smooth shopping season:
Get Organized
Start out by getting organized. Make a list of the names of people for whom you plan to make purchases, and give yourself plenty of room to list the gifts you are considering and about how much you plan to spend. Prioritize the gift list so the least important items can be trimmed off if the budget demands pruning.
Be sure to include everyone on the list: any co-workers, school contacts, babysitters, and others for whom you plan to purchase gifts. Include a dollar figure with each name and add up the total. Are your numbers realistic? Spend enough time with the list to really be able to plan your budget, manage your spending activity and avoid impulse buys.
Assess Your Means
Take a serious look at what you have saved for shopping so far, and figure out what you expect to put on credit cards. Double check all of the card balances and make sure you will have your expected credit line available to you when the time comes. Leave plenty of room between your desires and the credit limit, because interest and other fees will also eat away at those amounts in the coming months.
It's also the right time to find out what upcoming deals may be offered through your credit cards, and what is available to you with reward points for gift-giving. Cash in on those points, especially if they expire on January 1, and check the credit card reward portal stores online for deals. Do some comparison shopping and keep notes on the high-ticket items to ensure you are getting the best value. Also be prepared to act if any bonus points or double point deals are coming up if the available rewards are appealing.
Commit to a Budget
Know what you can spend, and stick to it. If you haven't already started a shopping fund, it isn't too late. You can open up a free, high-interest account with Ally Bank online. Set a goal, and figure out how much per paycheck can be put into the account to meet the target balance.
Check into a budget-tracking app like Mint to keep track of your spending. Follow your spending closely to make sure you are aligned with your goals.
And don't forget that while you're shopping, you may also be spending money on food court fare, coffee on the go, and other things you might not normally buy, so count that into your budget so you don't come up short. It can be easy to spend $25 to $50 or more on a food and extras on a shopping outing.
Tighten up on frivolous spending
Now is the time to take a look at non-essential items in which you might indulge regularly and start thinking of those purchases in terms of holiday gift-giving money. Extra lattes, expensive snacks, regular lunches out, magazines, and other treats all can really add up. As little as $20 saved per week on non-essentials can add up to around $200 by mid-December.
Also, try not to give into temptation. You'll see a lot of beautiful seasonal decorations in stores, but keep in mind they will be a lot cheaper after the holidays are over. Save those purchases for the end of the year and you'll have a pleasant surprise to unpack next year as you begin decorating.
And of course, set aside some budgeted money for doing just that if you have your heart set on adding some new décor to your holiday stockpile.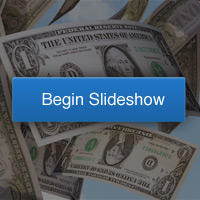 Related Stories:
Top 5 Cash Back Credit Cards: Fall 2013
5 Ways Retailers Get You to Spend More
7 Smart Monetary Gifts for Kids
Ask a Question