Online Banks Raise 5-Year CD Rates to 2% APY
Some online banks are making the case for 5-year certificates of deposit (CDs) by increasing rates to very attractive levels amid a low-rate environment. As of Oct. 22, 2013, four online banks — EverBank, GE Capital Bank, Barclays Bank and Nationwide Bank — are offering 5-year CD rates of at least 2.00% APY.
The national average for 5-year CD rates is 1.09% APY, according to bank data on MyBankTracker. With rates twice as high as the national average, these 5-year CDs are likely to catch the attention of savers who've been waiting for better rates to grow their hard-earned cash.
Since the Federal Reserve slashed interest rates leading into the financial crisis, deposit rates have been on a steady decline. In December 2008, it was still possible to a find 5-year CD that earned roughly 5.00% APY. Today, 2.00% APY appears just as enticing.
However, note that the 5-year CDs each have minimum deposit requirements that must be met to earn the advertised rates:
A good time to invest in 5-year CDs?
Although the high CD rates are extremely tempting, some savers may be wary to put all their money into them.
There's increasing speculation of the Fed's intention to scale back its bond-buying program, which will relieve downward pressure on interest rates. Additionally, the jobs market is improving slowly. Once the unemployment rate gets close to 6.5 percent, which marks the time when the Fed will raise benchmark rates, banks are likely to start increasing deposit rates. The September 2013 unemployment rate is 7.2 percent.
If savers commit their money to long-term CDs, that money is stuck earning a low rate as the market rates rise. The current 2.00% APY won't appear so attractive when 5-year CD rates climb to higher levels.
One way to mitigate that risk is by building a CD ladder, which ensures that savers get the top rates without losing too much liquidity.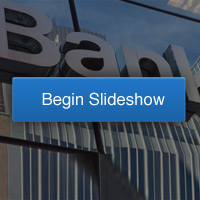 Related Stories:
Savings Rates Report Oct. 2013: Online Banks Slash Rates
Simon Says: Beat Low Rates With These Savings Alternatives
SavedPlus Makes You Save Every Time You Spend
Ask a Question