Checking Account Fees Rise, Fee Waivers Tougher at the Big Banks in 2013
In the past year, the average basic checking account fee at the top 10 U.S. banks (by deposits) has risen from $9.29 to $9.99 as banks continue to revamp their fee policies. Additionally, it's also getting slightly more difficult to avoid these monthly fees.Since the Federal Reserve proposed a limit to debit card swipe fees in 2010, big banks overhauled their checking-account offerings to compensate for the loss of revenue. Free checking accounts were quickly replaced with accounts that had monthly fees and fee waiver requirements.
PNC Bank resisted the trend for three years but the bank finally followed in the footsteps of its competitors. In August 2013, PNC stopped offering its free checking account to new customers and grandfathered accounts will convert to the bank's new Standard Checking account in June 2014.
PNC's new Standard Checking account has a $7 monthly fee, which contributed to the increase in the average monthly fee of basic checking accounts. The basic checking account fees from the other banks remained these same in the past year.
Here's a chart to compare basic checking account fees and fee-waiver requirements at the 10 biggest banks:
| Account | Monthly Fee | Minimum Balance to Waive Fee | Direct Deposit Amount to Waive Fee |
| --- | --- | --- | --- |
| Bank of America - MyAccess Checking | $12 | $1,500 | $250 (single) |
| Wells Fargo - Value Checking | $9 | $1,500 | $500 (total) |
| Chase - Total Checking | $12 | $1,500 | $500 (total) |
| Citibank - Basic Checking | $10 | $1,500 | N/A |
| U.S. Bank - Easy Checking | $8.95 | $1,500 | $1,000 (total) |
| PNC Bank - Standard Checking | $7 | $500 | $500 (total) |
| Capital One - Rewards Checking | $8.95 | $300 | $250 (single) |
| TD Bank - TD Convenience Checking | $15 | $100 | N/A |
| BB&T - Bright Banking | $10 | $1,500 | $500 (total) |
| SunTrust - Everyday Checking | $7 | $500 | $100 (single) |
*A basic checking account is defined as the non-interest checking account with the lowest monthly fee that can be avoided with a minimum balance or direct deposit. The listed monthly fees included the costs of receiving paper statements.
Higher hurdles to dodge monthly fees
Although free checking accounts are non-existent at the big banks, it is still possible for consumers to waive the monthly costs of the checking accounts that have taken their spots. Typically, a checking account monthly fee can be waived by meeting a minimum balance requirement or by posting direct deposits of certain amounts.
While there hasn't been much of a change to minimum balance requirements at the major banks, direct deposit requirements are becoming more difficult to fulfill.
U.S. Bank's Easy Checking account now requires combined direct deposits totaling $1,000 per month. Last year, the bank required a total of $500 in direct deposits per month.
BB&T's Bright Banking account also raised its direct deposit requirement but the change might make it easier for customers to avoid the monthly fee. Instead of having to post a single direct deposit of $100 to waive the $10 monthly fee, customers must post multiple direct deposits totaling at least $500.
Most consumers can dodge monthly fees
The loss of free checking does not necessarily mean that consumers cannot obtain low-cost checking accounts.
With regards to PNC's elimination of free checking, a bank spokesperson said that roughly 90 percent of customers are already banking in a manner that allows them to meet fee waiver requirements and avoid the $7 monthly fee on the new Standard Checking account.
Also, many checking accounts now allow customers use multiple direct deposits to fulfill fee waiver requirements. If a bank required a single direct deposit of $500 per month to avoid the monthly fee, a customer who received bi-weekly direct deposits of $250 each would not be able to dodge the fee. The slight tweak in the policy can help many customers minimize the costs of a basic checking account.
For consumers who are not financially capable of meeting fee waiver requirements, local banks and online banks remain industry players that continue to offer free checking accounts with no strings attached. However, consumers should also consider the smaller branch and ATM networks of these institutions — they're just one of the many factors to account for when shopping for a new bank.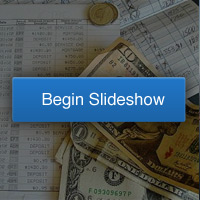 Related Stories:
Checking Accounts Ditch Direct Deposit From Fee-Waiver Criteria
BBVA Compass Launches 4 New Checking Accounts
Bank of America® Stops Testing New Checking Accounts
Ask a Question