Apple vs. Parents: Game Developers Not Responsible for In-App Purchases
In-app purchases, which is made when a user chooses to buy subscriptions or extra content from within an application using an iPhone, iPad, or iPod touch, is a new popular trend that's causing quite a bit of controversy between Apple and some parents. According to a Huffington Post article from July, Canadian mom Paula Marner was surprised to discover her 7-year-old twin boys had racked up a $3,000 in-app bill while playing "Clash of Clans" on her iPad.
The article goes on to say that the games geared towards children are causing some parents thousands of dollars in unwanted purchases. Even though kids are probably eager to make in-app purchases in order to continue playing their favorite games, parents aren't finding out until they see their bill.
In-App Purchase Details
Game developers have cleverly figured out ways to place these monetary upgrades in such a way that it is difficult for an addicted player to refuse. For instance, in the popular game "Candy Crush Saga," users are not free to play for hours on end, unless they choose to purchase more lives for 99 cents. In other words, the game stops you from continuing your delicious journey, as a popup appears on your screen, with a timer that counts down to your next game-playing session. "Candy Crush" is currently the number one top-grossing iPhone app of all time, followed by "Clash of Clans" — both of which offer in-app purchases.
Other games that offer in-app purchases
Games such as "Despicable Me 2" and "Smurfs' Village" are also free apps that use in-app purchases. Once children start playing, they are offered an enticing feature for a certain price, and with just one easy click, they are able to approve the purchase and continue playing.
These in-app purchases range in price from 99 cents to $99, so you can imagine this can add up quickly.
The Lawsuit
Apple, the company who developed these games, is in the process of settling a lawsuit (which could cost up to $100 million) brought on by five unhappy parents whose children charged thousands of dollars after making in-app purchases.
There are parental permission settings you can place on your phone to help prevent your children from making endless purchases, therefore, I don't think Apple is to blame or that a lawsuit is warranted.
Although Apple uses in-app purchases as a strategy to increase sales, they should not be ultimately blamed for kids making purchases.
Parents are responsible for their children, and of course, if you provide them with a device, you shouldn't have to watch their every move. You could, however, set boundaries and inform them upfront that they have a certain budget they need to stay within. If you don't want your child spending any money on an app, make sure to be clear about that and set the parental permission settings.
Who do you think is to blame for these out-of-control purchases? Game developers or parents? Share your opinion with us below!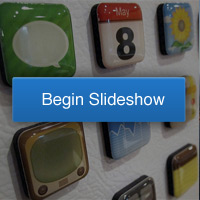 Related Stories:
5 Ways Retailers Get You to Spend More
People Love to Sue McDonald's: 5 Memorable Lawsuits
5 Games That Teach Kids About Money
Ask a Question