New GM Card Only Worthwhile for Future GM-Branded Car Owners
Car credit cards make up a subset in the crowded market of credit cards. Although they tend to have limited reward options, car credit cards offer relatively high rewards rates. The recently launched GM Card, which offers stellar rewards toward a car purchase or lease, is an example of such a car credit card. However, a review of the GM Card shows that it is only worthwhile for brand-loyal customers.The GM Card offers 5% in earnings on the first $5,000 spent during the year. After that, cardmembers earn 2% for the remainder of the year with no limits. The rewards rates are extremely attractive when compared to other rewards credit cards.
The accumulated earnings can only be redeemed toward the purchase or lease of a new vehicle under GM's brand umbrella — Chevrolet, Buick, GMC or Cadillac. Because of highly limited redemption for card earnings, the GM Card is designed only for prospective buyers of GM-branded cars.
But, it would be highly unlikely for a GM Card customer to fund a new auto purchase entirely with card earnings.
Reviewing the numbers
At a 5% earnings rate for the first $5,000 spent per year, that's $250 in earnings. It would take a long time to earn enough to redeem for a new car. Even on $30,000 in annual spending, the GM Card will generate just $750 in earnings. At this spending rate, it would take 40 years ($1.2 million total spend) to earn enough to fund a new car purchase of $30,000.
Fortunately, cardmembers can combine their own funding sources with the GM Card earnings to pay for the purchase of a new vehicle. So, when they feel that it is time to buy a new car, they can redeem however much they have in card earnings to help fund the purchase.
Additionally, GM Card customers may use the earnings to make lease payments, which may require redemptions more often from the GM Card.
Due the limited redemption options for earnings, GM Card applicants should be planning to purchase GM vehicles for many years to come. Otherwise, there would be no incentive to keep the GM Card when there are other credit cards with a more diverse rewards pool.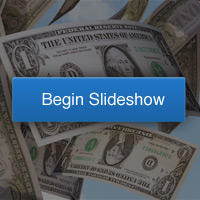 Related Stories:
Beware: The Liability of Sharing Your Car With Strangers
5 Surefire Ways to Save on Car Insurance
4 Wild Credit Card Perks for the Ultra-Rich
Ask a Question