Are you good at sticking to your budget, or like some of us, do you need help controlling your spending when it comes to keeping on track with a budget? Sitting down and planning a regular budget is a good way to keep track of money, but not if you play games with yourself and overspend each month. Learn how to trick yourself into spending less and saving more with these strategies.
Set the stage
If you don't have a budget worked out on paper, get it done. No more excuses — get a notebook and figure out your monthly expenses, income, how much you would like to save, and how much you would like to spend. Use a page for each month and plan for times when some expenses might be higher like summer or winter energy costs, or when you would like to start saving for holiday shopping. Add in expenses you might not think about very often, such as an oil change every three months, gym memberships, birthday gifts, insurance payments paid annually, and so on. And it's a good idea to set some money aside each month into a cash savings account for emergencies, such as unexpected car repairs, or a failing refrigerator.
On each page, set up a column of estimated expenses, and a column next to it to enter the actual cost each month. You might find some areas where you've been tricking yourself, such as consistently underestimating food, gas or utility bills. Maybe you'll discover you are spending more on going out to lunch or dinner than you believed. By using this long-term approach to budgeting, you'll be able to take a more realistic view of what you're doing with your money, and where your weaknesses are.
What's your allowance?
Once you have a clear picture of what is left over after the bills are paid and the pantry is full, plan on giving yourself an allowance to spend on yourself. Include money for lunches, dinners, drinks with friends, and entertainment as well as money for purchases you enjoy, like clothing, accessories, tools, and home goods. If you give yourself a defined amount to spend, you're less likely to come up short in another area. Smartphone apps like Mint and Budget Pulse can help you stay on top of your tally on the go. Be sure to budget money to put into savings first, but give yourself enough spending money to be able to enjoy life.
Give it time
Next time you feel an urge to make an impulse buy, stop and step back. Give yourself a 24- to 48-hour waiting period before making an unplanned purchase. You might find you quickly forget about the item once you walk away, which is a good sign that it isn't something you need. If you find yourself still thinking about it, ask yourself the following questions, and be brutal about the answers:
Do I really need it?
Do I already have something like this?
What purpose(s) does this purchase fulfill?
Will I still use this in a month?
Where will I put it?
Does it work with other things I have?
Will I have to spend more money to get the best use out of it?
Can I find it for less elsewhere?
Am I falling for an advertising gimmick?
Will I really be any happier after buying this?
And if it is something designed to solve a problem or replace other necessities, ask if it will really pay itself off over time or not.
Leave the cards at home
If you know you are going to be in a situation where you might be tempted to spend, but don't really need to buy anything or have a planned purchase, leave your credit cards at home. Bring your debit card along for things you need or planned purchases, but impulse buys will be a lot less likely to make if the credit cards are on your dresser and not in your wallet.
Budget for special purchases
It's important to budget for things like emergency needs like car repairs, but it's also a good idea to make short-term plans for things you want as well. For example, maybe you have your eye on a pricey pair of boots, a new jacket, a vacation, or a bicycle. Instead of simply putting it on a credit card, budget for it. How much will you be able to set aside each month to be able to make the purchase, and how long will it take? What sacrifices are you willing to make to meet your goal? Be sure to leave yourself enough money each month to be able to enjoy life and participate in activities with friends, but by following a planned budget for luxury purchases, you may be less likely to spend money on odds and ends that you don't really need.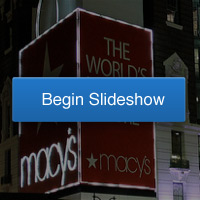 Related Stories:
How Much Should You Spend on a New Car?
5 Online Tax Prep Programs Compared
8 Clear-Cut Ways to Becoming a Better Saver
Shirley is a staff writer for MyBankTracker who covers personal finance trends, money habits, mortgages and foreclosures.
Ask a Question