Santander Bank's Extra 20 Checking Account
Santander Bank, the new name for the former Sovereign Bank, launched a new checking account that allows customers to earn up to $240 per year by meeting certain requirements that include direct deposits and online bill payments.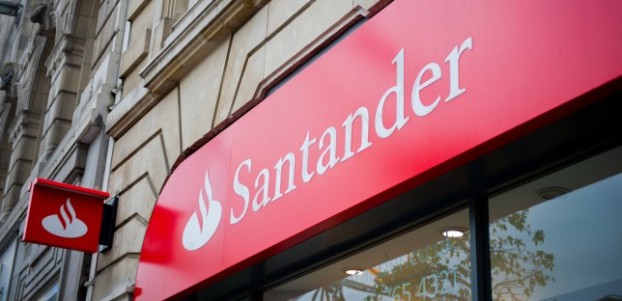 Extra20 checking account deal
The bank's new extra20 checking account pays customers $10 for each month that they post a total of $1,500 in deposits and another $10 when that they pay two bills through Santander's online bill pay service. The bonuses earned are deposited into an accompanying extra20 savings account.
The extra20 checking account has a $10 monthly fee, which can only be waived with a total combined direct deposits of at least $1,500 per month. Not only do you earn $10 for post $1,500 in direct deposits, you also avoid the monthly fee.
The extra20 savings account has a $3.50 monthly fee, but it can be waived when linked to an extra20 checking account or with a $100 average daily balance.
How it came about
"The idea for extra20 checking came from Santander's desire to create a banking product that could be made available to a wide range of consumers, that would be simple to understand and that would help customers achieve their financial goals," said Fabio Collazo, director of retail product development at Santander, in an email statement.
Santander also offers an account-switching service that will help customers reroute their direct deposits and online bill payments, both of which are important to earn the monthly $20 bonuses with the extra20 checking account.
"Most customers will find it easy to switch their existing checking account over to extra20 checking on their own," Collazo said. "For customers who need a bit of extra assistance, they can visit any of our branches in person or call our dedicated Switch Services team."
Cashing in
The financial incentive behind Santander's extra20 checking account is likely to draw the deposits of many consumers.
At $240 in cash bonuses per year, the account pays the equivalent of 2.40% APY on a balance of $10,000. In a low-interest-rate environment, the cash bonuses for common financial activities are attractive.
Some customers may even opt to split their direct deposits between the extra20 checking account and a high-yield savings account to maximize their earnings.
However, for tax purposes, the bonuses are treated the same way as interest earnings, which are reported to the IRS through Form 1099-INT.
Would you consider signing up for the extra20 checking account from Santander Bank? Why or why not? Share your thoughts by commenting below or share your experiences by writing a bank review if you already have an account with Santander Bank.
Ask a Question