Top-Notch Credit Cards With No Interest for Holiday Spending
In anticipation of the upcoming holiday season, you may consider opening a new credit card account. You can build or establish your credit by shopping with a new credit card. If you do decide to open an account, it is a smart idea to view all of your options. The following cards won't build any interest on purchases you make until the holiday season is over.
There are a variety of credit cards to choose from. All of these cards not only offer zero interest for several months, they also have plenty of perks that make them appealing cards to own in general. See what each of these cards has to offer you.
Barclaycard Rewards MasterCard®
With no annual fee, no blackout dates, and no cash back limits, the Barclaycard Rewards Mastercard is a promising card. Shop this holiday season and pay 0% on all purchases for 12 months. Accumulate points when you shop and redeem them in the future. Only those with outstanding credit can get this card and they are rewarded generously the following benefits.
Card Features:
0% Introductory APR for 18 months on balance transfers and purchases
Earn 2 points per $1 on gas, grocery, and utility purchases
Earn 1 point per $1 everywhere else
Use the points you earn like cash to pay for almost any purchases you've made.
Complimentary FICO® Scores as a benefit to active cardmembers. Opt-in to have instant and convenient access to FICO® Scores from your Barclaycard online account.
Citi Dividend Card For College Students
For the first 7 months of owning a Citi Dividend Card for Students, those enrolled in school can enjoy no interest. Apply for a card today and you won't have to worry about any interest until next summer. Buy gifts for your family, friends, and coworkers to show your appreciation this holiday season. Remember to shop responsibly to avoid a high amount of debt.
Card Features:
Earn 1% cash back on all purchases, no restrictions apply.
No annual fee
5% cash back on select purchases (changes quarterly)
Blue Cash Preferred Card from American Express
For 15 months, the Blue Cash Preferred Card from American Express does not collect interest on purchases you make. The card gives you instant rewards if you plan to make purchases within the first 3 months this account is open. Receive 150 Reward Dollars once you make $1,000 in purchases before the initial 3 months of owning this card. This is redeemable for a one-time $150 statement credit that can only be redeemed for cash or gift cards and brand name merchandise from American Express.
Card Features:
$1,000 in purchases. This is redeemable for a $150 statement credit.
6% cash back at U.S. supermarkets (up to $6,000 per year)
3% cash back at U.S. gas stations and select department stores
$75 annual fee
Chase Freedom®
With 0% APR for the first 15 months on both transfers and purchases there is no reason to worry about interest until 2015 with the Chase Freedom® Card. After the first 15 months you are subject to a variable rate of 13.99% to 22.9% on purchases and transfers. Earn cash back with each transaction completed. You can also earn extra cash back by shopping online at select merchants.
Card Features:
New 5% Cash Back categories created every 3 months
$100 Bonus Cash Back when you spend at least $500 within the first 3 months of opening an account
Earn 5% Cash Back on up to $1,500 spent in bonus categories each quarter
Earn 1% Cash Back on all other purchases without limitations
No annual fee
Capital One® Quicksilver® Cash Rewards Credit Card
The Capital One® Quicksilver® Cash Rewards Credit Card has 0% intro APR on purchases and transfers until May 2015. This card is for those that like to spend, and spend often. On every purchase you make, you earn cash back that you can redeem for money whenever you'd like. You also get to reap the Visa Rewards Benefits as well.
Card Features (Updated 7/16/14):
Earn an unlimited 1.5% cash back on all purchases
Redeem cash back for any amount, any time
No annual fee
$100 one-time bonus if $500 is spent on purchases within first 3 months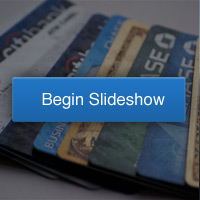 Related Stories:
4 Wild Credit Card Perks for the Ultra-Rich
The Top 5 Secured Credit Cards to Rebuild Credit
The Top 5 Credit Cards for Retirement: Fall 2013
Ask a Question