Smart Banking: Simple Steps to Skip Fees, Add Value to Your Checking Account
A checking account is a fundamental building block of healthy finances, but many bank customers are frustrated with the rising cost of banking services. According to the TD Bank Checking Experience Index, a recent national study conducted in coordination with Angus Reid Public Opinion, nearly 60 percent of Americans now associate at least one fee with their primary checking account with the most frustrating costs being ATM Fees (38 percent) overdraft fees (27 percent) and minimum balance fees (13 percent).
But consumers don't need to pay for checking. By making smart choices and using new technologies and resources from banks, account holders can minimize their banking costs and have a better understanding of their finances.
Avoiding Costs at the ATM
Non-bank ATM fees accrue when consumers make transactions at ATMs that are not in their own bank's networks. Transactions at non-bank ATMs typically cost between $2 and $4 per transaction. This cost can be avoided with a bit of planning and some simple choices:
Choose a bank with convenient hours, locations and ATMs – Think about daily routines and habits and choose a bank that is available when and where you need it. If your bank has a store that you pass on the way to work or the gym it will reduce the temptation to use an ATM that's not affiliated with your financial institution.
Investigate accounts that reimburse ATM costs – If you know you'll be using ATMs outside of your bank's network, then look to accounts that reimburse these costs. Some banks offer premier checking accounts that will reimburse all ATM fees, as long as a particular minimum balance is maintained.
Take advantage of features like remote deposit capture and online and mobile banking – In today's banking world, consumers can check balances, deposit checks and find their closest store or ATM through their mobile phone. Instead of looking to an out-of-network ATM to check your balance, use a computer or smart phone. If you don't have a smart phone, many banks allow you to check your balance by dialing a toll-free number – check the back of your debit card for your bank's contact information. Some banks even offer 24/7 live phone support.
Get Cash Back – Swinging into the super market or drug store? Pay with your debit card and get cash back at to avoid a trip to a non-bank ATM.
Out Plan Overdrafts
Overdraft fees occur when checking account holders spend more than is available in their account. If overdrafts are authorized on your account they can help pay a bill, access cash or make a debit transaction in a pinch. But not all overdraft services are the same. Some link checking and savings accounts, others depend on a line of credit and some just cover overages for your debit card. Also, not all services are priced the same way. Talk to your bank to know what overdraft services may be right for your account and take the time to monitor your account balance so you don't pay unnecessary costs.
Always know your balance – Making a phone call, spending a few minutes on the computer, checking your mobile phone or tablet or stopping at one of your bank's ATMs or stores are four ways that you can check your balance for free. Make a point to always know your available balance and keep track of outstanding checks and scheduled bill payments so you'll know if you're in danger of overdrafting.
Schedule automatic bill payments through online banking – Many banks offer bill pay services through their website. By automatically scheduling and spacing out your reoccurring monthly costs, you can avoid having multiple bills hit at the same time.
Managing Minimum Balances
Many bank accounts stipulate that users must maintain an average or daily balance to avoid paying a monthly fee. Minimum balances vary by account and by financial institution, so take the time to understand any requirements on your account.
Investigate accounts that have no or low minimum balance requirements – Some banks' checking accounts skip the minimum balance requirement by offering consumers a consistent and low monthly cost that they can budget for every month. Other accounts only require a small minimum balance to avoid any monthly fees. Investigate your local financial institution and find an account that fits your needs.
Set Balance Alerts – Many banks' online systems allow users to set up "balance" alerts with just a few clicks of the mouse. Look to see if your bank offers this service for free and set up an email alert to let you know if you're at risk of dropping below your balance threshold.
Research from the American Bankers Association notes that only 55 percent of consumers report paying fees for their account. By doing some homework and making smart choices, savvy consumers can bank on all the value of a checking account without paying a cent.
Ryan Bailey is Executive Vice President of Deposits and Payments for TD Bank, America's Most Convenient Bank®. He is responsible for all retail deposits, term deposits and debit and stored value card products as well as managing the legal, regulatory and public policy aspects of the deposits business.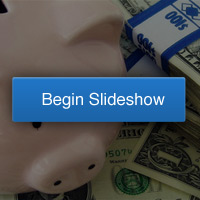 Related Stories:
8 Incredible Ways Technology Has Changed Banking Forever
5 Tips for Getting Your Bank Loan Approved
5 Investments You Should Always Stick to With a Bank
Ask a Question