With the holiday season quickly approaching, consumers may be clinching their wallets in anticipation of the upcoming spending spree. To alleviate the pain to their wallets, consumers can turn to credit card rewards for gifts and travel."We're seeing that while consumers want to hold their budgets about the same, they're trying to get more value out of that," said Shane Holdaway, managing vice president at Capital One, in an interview. "It includes a combination of being vigilant with discounts at retailers and using credit cards rewards to get more value out of their holiday dollar."
In a recent Capital One survey, 57 percent of respondents said that they plan to spend the same amount as last year on holiday shopping, despite the improving economy.
Depending on a credit card's rewards program, the redemption options will vary greatly, but they often include gift cards, merchandise, travel, cash back and more.
Gift cards are preferred
Gift cards are likely to be the biggest reward redemption for credit card users. They are simple gifts that provide plenty of flexibility for recipients. Some credit card rewards programs, including Capital One's, are offering discounts on gift card redemptions during the holiday season.
"We have gift card promotions where, for example, you can get a $100 gift card with $80 in rewards," Holdaway said. "We're doing it explicitly for the holiday season to help consumers make their dollars stretch a bit more. And, we're working with a bunch of retailers to continue to do that over the holidays."
Despite the notion that gift cards represent a lack of thoughtfulness in the act of gift-giving, six in 10 Americans preferred to receive gift cards, according to a recent survey from the National Retail Federation.
Don't forget travel costs
Credit card rewards won't only help consumers save money on presents, they can also reduce the cost of holiday travel.
Many credit card rewards programs will allow customers to redeem points, cash back and miles to flights, hotel accommodations, car rentals and travel packages.
"Travel is something that people don't factor into their budgets during the holidays," added Holdaway. "Miscellaneous expenses include the travel, the eating out and the holiday parties — all those things really add up."
Donate during the holiday season
Although the holiday spirit is likely to draw out the more generous side of consumers, many of them won't donate their credit card rewards.
According to the Q4 Capital One Rewards Barometer, 59 percent of consumers are aware that they can donate their credit card rewards to charity, but only five percent plan to do so, down from eight percent last year.
"Those who do donate their rewards tend to do it for tax reasons," said Holdaway. "We see a big spike in reward donations on Dec. 31."
The IRS does not consider donated credit card points or miles to be tax deductible. To claim a tax deduction on donated rewards, consumers can use the points and miles to redeem for rewards themselves, and then cut a check to the charity.
As with most situations regarding taxes, it is best to consult a tax professional for questions regarding your specific circumstances.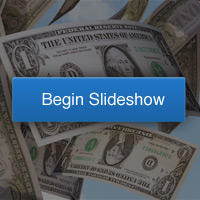 Related Stories:
The Best Apps for Your Holiday Purchases
Top-Notch Credit Cards With No Interest for Holiday Spending
Last-Minute Financial Preparations to Make Before the Holidays
Ask a Question