A Chat With Comedian Dan Nainan
Interview with Dan Nainan from AD:60 on Vimeo.
This week MyBankTracker chats with Dan Nainan, a former Intel engineer turned comic. Yes, he went from the tech world to the comedy stage! Take a look at how he did it and how his finances were impacted.
MBT: Tell us about yourself and what inspired you to become a comedian.
DN: I'm a professional comedian based in New York City, and I have performed in 21 countries around the world. I've also performed for President Barack Obama, Donald Trump, Hillary Clinton, Michael Bloomberg, Rudolph Giuliani, Steve Wozniak and a whole bunch of other luminaries.
I was a senior engineer with Intel Corporation. My job was to travel the world with Chairman Andy Grove, doing technical demonstrations on stage at events, and I was incredibly nervous about speaking on stage. I took a comedy class to get over the fear of speaking on stage, and discovered quite by accident that I had a talent for comedy. Against the advice of seemingly everyone in the world, I left my cake job at Intel to pursue my dream.
MBT: As a former computer expert working in IT, what sort of financial preparations did you make before taking the plunge to become a comedian?
DN: I was in slightly different position from your typical artist. I had built up a nice nest egg from Intel stock options, so I didn't have to really worry from a financial standpoint. I was quite fortunate in this regard.
MBT: How long did it take to become a paid comedian?
DN: It took quite a long time. It took two years to make money, and my first paid gig got me all of five dollars. I had to stand in Times Square, "barking" to try to bring customers into a comedy club, and I got one dollar for each person I successfully recruited. To be truthful, I don't know if I would have had the guts to strike out on my own if I didn't have a nest egg. I would never have wanted to be a starving artist.
MBT: What's your philosophy when it comes to money?
DN: Since that first five dollars, things have changed significantly. Now I can command up to $15,000 for corporate shows. So my relationship with money has become somewhat abstract. I feel like I can comfortably buy anything I want, but at the same time, I don't really feel like I need anything that I don't already have. Once in a while, I'll splurge on something — for example, I was in Australia and found a Prada wallet I've been looking for for months, and it cost $280. But I didn't even hesitate.
MBT: Your ethnic background of half Indian and Japanese is very interesting. What did your parents teach you about money? Were their philosophies very different/similar?
DN: Well, of course these are two of the most frugal ethnicities on earth! Asian parents are legendary for saving money. My mother would tell me that instead of buying glue, that I should use a grain of rice instead. I've taken this extremely frugal philosophy into my adulthood. For example, I never buy books — I get them at the library, which helps both my wallet and the environment. My electric bill is $35 a month, because I turn off lights when I'm not in a room, and I turn off the air conditioning when I leave. You'd be surprised how many people don't do that.
MBT: What was your biggest splurge?
DN: I bought an apartment in Manhattan, and that turned out to be a great investment. As a reward to myself, I bought a $10,000 Rolex watch when I got my first $10,000 show (I shopped around and got it used for $5,000). And would you believe, I had five parties in five cities for my 30th birthday — New York, Los Angeles, Washington D.C., San Jose and Portland — I have tons of friends in all of those cities. I don't normally make a big deal about my birthday, but I figure if it ends with a zero, one should really pull out all the stops (especially if it's your 0th birthday).
MBT: Buying a place in Manhattan was a smart move. Do you have any money regrets you wish you could change?
DN: No money regrets whatsoever. The only regret I have is that I didn't start doing comedy earlier, but I'm happy with the way things have turned out anyway.
MBT: What's been the most rewarding aspect of being a comedian?
DN: The most rewarding aspect has definitely been traveling the world on someone else's dime. In addition to nearly every state in the union, I've been to Aruba, Australia, Canada, England, Hong Kong, India, Ireland, Japan, India, Malaysia, Mexico, the Netherlands, Panama, Qatar, Scotland, Singapore, South Africa, Tanzania, Trinidad/Tobago, Turkey, and the United Arab Emirates, all for comedy shows, and it's all been first-class and five-star. I guess you could say I'm a paid tourist.
To be truthful, another fantastic reward is that being a comedian makes it a lot easier to meet women. Most comedians are painfully shy, so it certainly makes it a lot easier when women ask me out after a show.
MBT: Whoa, you've been all over the world! Sounds glamorous… what financial advice and non-financial advice do you have for others who want to break into show business/comedy?
DN: I think it's really important (to use a cliché here) to have your head in the clouds but your feet on the ground. It's important to dream, but it's also important to be realistic. Although I took a risk by quitting my job, and I became successful, I had backup of a financial nest egg.
One has to work at an out-of-the-box, artistic pursuit for years before one can get good enough to earn a living. Some people tell me they don't have time to pursue their dream, because they have a 9-to-5 job. But then, the average American watches over 32 hours of television a week. I think the average person also feels a tremendous amount of peer pressure to go out drinking on Friday and Saturday nights, because that's what everyone else is doing, and of course they are hung over the next day and unable to do anything constructive. By cutting back on the partying and drinking and television watching, one can actually gain 70 to 80 hours a week of valuable time to work on one's craft.
Certainly, giving up TV and parting is a sacrifice, but those who do can be significantly rewarded. I have a fantastic advertisement framed on my wall, from Yamaha – it shows a musician about to go on stage in front of 20,000 people, with the caption "While Others Partied, You Practiced – and Now It's Your Turn to Play." With a little bit of talent, some sacrifice and a lot of hard work, people can do amazing, amazing things!
For more on Dan, visit his website or follow him on Twitter.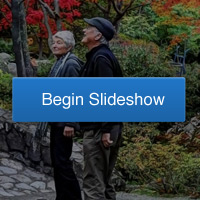 Related Stories:
How a Harvard Grad Manages His Finances
A Candid Chat with Ramit Sethi About Living a Rich Life
Interview: How This Model Saved $500K Before the Age of 30
Ask a Question