Amex Cardmembers Can Use Points to Pay for Recent Charges
American Express introduced a new feature for its Membership Rewards program that allow cardholders to redeem points for specific purchases made recently. The new redemption option, called Use Points for Charges, aims to provide increased flexibility for how customers use their points. "While many of our Card Members enjoy using points for big rewards like travel, Use Points for Charges now makes rewards more accessible for those who want to use Membership Rewards points for their everyday purchase," said David Yoo, senior vice president of mobile products and services at American Express, in a press statement.
The feature can be accessed through the American Express mobile applications for iPhones and Android devices. Cardmembers can select a specific charge to which they can apply their Membership Rewards points.
Additionally, the feature is available through customers' monthly online billing statements. The base conversion ratio of Membership Rewards points to amount redeemed is 1 point to 0.6 cents (10,000 points per $60), according to Melanie L. Backs, an American Express spokesperson.However, certain targeted promotions may provide redemption discounts of 15 to 40 percent, which customers will see next to eligible charges.
American Express cardholders get more value from their points when the points are redeemed for specific purchases as opposed to a statement credit reward. The Membership Rewards program allows for statement credit redemptions in 20,000-point increments per $100 credit toward the card account (equivalent of 1 point per 0.5 cents). The new Use Points for Charges feature is among the rising trend by credit card issuers to allow cardmembers to use their credit card rewards for past purchases.
Capital One's Venture Rewards card touts a similar feature called Purchases Eraser. Barclaycard's Arrival travel rewards credit card also lets cardholders redeem their miles for purchases retroactively. It offers a level of convenience that could result in cost savings for consumers. For instance, credit card users can find the best travel deal possible without being restricted to using their rewards points to book a trip through the credit card issuer's online booking portal, which may end up costing more points.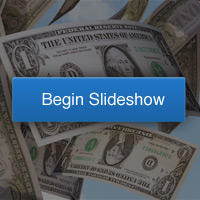 Related Stories: Credit Card Rewards Programs Are Not Made Equal Why Some Merchants Don't Accept American Express Credit Card Rewards Can Help to Save on Holiday Expenses
Ask a Question