SmarterBank to Shut Down Due to Low Participation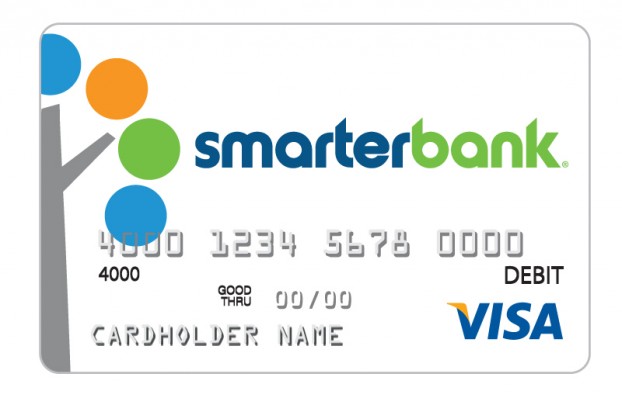 SmarterBank, which offered a checking account that helped people pay off student loan debt, announced that it will shut down because there weren't enough people signing up for the account. However, parent company SimpleTuition will continue to operate the rewards program, called SmarterBucks, to which the SmarterBank account was linked.
"The economics for us was not working in terms of the number of people signing up for the SmarterBank account," said Kevin Walker, CEO of SimpleTuition. "The banking piece of our program wasn't at a scale where it could be sustained and it wasn't clear that it would get to that scale within a couple of years."
Starting Dec. 4, SmarterBank accounts will automatically convert to One Point Checking account from The Bancorp, the banking partner of SmarterBank. Customers can continue to use their existing debit cards and checks, but SmarterBucks rewards will no longer be earned on purchases. Rewards already earned are unaffected.
The One Point Checking account has no monthly fee and pays out a nominal interest rate on deposits (currently at 0.01% APY).
With the SmarterBank account, customers earned 0.5 percent on the first $100 of a purchase, then 1 percent on the amount above $100 (e.g., a $600 purchase would earn $5.50 in rewards).
"We're not going out of business — we're just turning off one way that people can earn rewards," Walker said.
Debt paydown stays in focus
Despite the closure of SmarterBank, the company aims to concentrate on the SmarterBucks rewards program, which allows users to earn rewards by taking surveys, shopping through a network of merchant partners and taking advantage of exclusive merchant deals. Users link their student loans to SmarterBucks and rewards are redeemed automatically to help pay down those loans.
Going forward, the company plans to consolidate its three businesses — SimpleTuition, ValoreBooks and SmarterBucks — under one brand next year. SimpleTuition helps students compare the costs of college loans while ValoreBooks is a marketplace for textbooks.
"Once they're under one brand, we want to add a credit card option where someone can sign up for our card, earn more rewards and pay down student debt faster," added Walker, who declined to disclose the brand name that may be subject to change.
Related Stories:
PerkStreet to Close Down, Customers Lose Cash Back
You Earned Those Rewards, Remember to Redeem Them
What Students Should Know About University-Bank Partnerships
Ask a Question