Though you may not have known it, the federal government is responsible for the fees that prevent consumers from making huge withdrawals from their savings accounts. This policy, known as Regulation D, limits a person from making more than six withdrawals a month from their savings account. However, there is more at stake than fees when it comes to excessive withdrawals — a person's savings account is threatened.
Checking account fees are not the only charges consumers should be be conscious about when conducting banking matters. Though many feel they will probably never experience excessive savings account withdrawals, it's important to be aware of the possible consequences. After all, when times get tough, it is sometimes necessary to make constant withdrawals from a savings fund.
However, many people will be surprised to find out, that depending on their bank, they could be subject to pay fines, or worse, have their account closed. The reason for this is because savings accounts were designed to keep money in the bank to build interest, not to be used to make constant withdrawals from.
Restrictions that apply
Each bank has certain restrictions that apply to excessive withdrawal fees. Most banks do not charge a fee until more than six withdrawals are made. Withdrawals include pre-authorized withdrawals, check withdrawals, overdraft protections, online banking, and more. Anyone interested in learning more information should contact their local branch to learn about savings regulations that apply.
Below is a list of excessive withdrawal fees from the top 10 banks.
Practice caution with savings withdrawals
Most banks will convert a savings account into a checking account if excessive withdrawals are constantly made. For instance, Citibank does not charge a fee after the first six withdrawals. Instead, the bank sends two warning letters for the first two withdrawals made after the limit has been reached. The savings account is closed and converted into a checking account if another withdrawal is made after the second letter is issued.
People should avoid withdrawing from their savings account too many times, at the risk of having it converted and losing the benefit of holding that money in an account specifically designated to build a good amount of interest. Luckily, a conversion from a savings account to a checking account does not produce a negative mark on a person's ChexSystems record.
Avoid savings withdrawal fees
There is a way to still take money out of a savings account without racking up withdrawal fees. Banks do not consider withdrawing money directly from a branch or ATM, as part of an excessive withdrawal fee. To avoid the possibility of conducting too many withdrawals within a month, head to the bank directly to take out cash.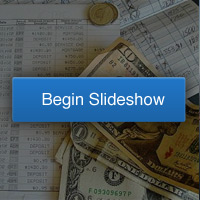 Related Stories:
Having Fewer Bank Accounts Makes You a Better Saver
Simon Says: Avoid Excessive Withdrawal Fees
Checking Accounts Ditch Direct Deposit From Fee-Waiver Criteria
Ask a Question