Google Wallet Launches Physical Debit Card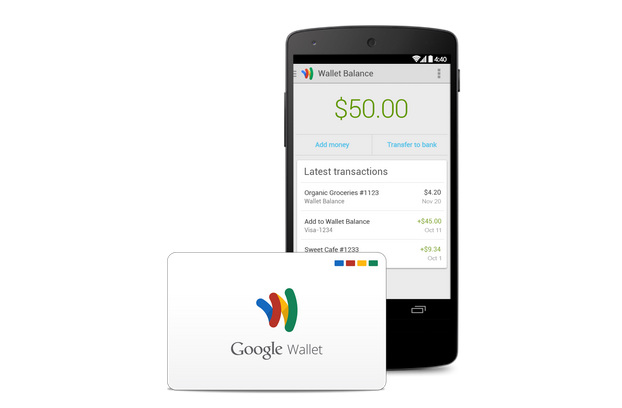 Google Wallet introduced an accompanying free debit card that can be used to swipe for purchases and withdrawing cash — both transactions will tap Google Wallet funds. Contrary to earlier speculation, the Google Wallet Card does not serve as a proxy for debit and credit cards linked to the digital wallet.
The Google Wallet Debit Card is issued by The Bancorp Bank and accepted on the MasterCard network. There is no annual or monthly fee and it can be ordered online or through the Google Wallet app for Android devices. Google doesn't charge any fee to use an ATM, but the ATM operator may charge fees.
Cardholders can spend a maximum of $5,000 every 24 hours. The daily ATM withdrawal limit is $300. When transactions are made, instant notifications are sent to users' phones to help them keep track of spending.
Last year, a leaked version of the Google Wallet mobile app revealed an option for a physical Google Wallet Card that appeared to allow users to select a linked debit or credit card for which the Google Wallet Card would act as a proxy. It meant that a user could leave their debit and credit cards at home and just carry the single Google Wallet Card, which could "transform" into any of the user's existing cards.
In March, the plan to introduce such a Google Wallet Card was reportedly scrapped due to glitches.
Without the ability to replace other cards, the current Google Wallet Card is simply a debit card that is linked to users' Google Wallet balances. The PayPal Business Debit MasterCard takes on a similar role for some PayPal customers sign up for it (the card offers unlimited 1% cash back on signature purchases).
The move to launch a physical debit card may be seen as a step backwards for Google Wallet, which was originally a mobile wallet venture that allowed consumers to pay for purchases by waving their NFC-enabled smartphones at contactless payment terminals.
The Google Wallet Card arrives at the heels of the nationwide launch of the Isis Mobile Wallet, a competing venture that is backed by three of the largest U.S. mobile carriers — AT&T, T-Mobile and Verizon Wireless.
(Correction: A previous version of the article stated that there was no ATM withdrawal limit.)
Related Stories:
Google Wallet Comes to Gmail, Lets You Send Money Via Email
The Top 5 Mobile Wallet Mistakes to Watch Out For
How to Manage Multiple Credit Cards During this Holiday Season
Ask a Question