Many of us were left with our tails tucked in between our legs after the global financial crisis of 2007-2008. Unfortunately, many Americans are still recovering five years later and continue to face challenges making their mortgage or car payment, in addition to the increasing costs of ordinary living expenses.
Although there is a glimmer of hope spreading across the country, many Americans still find it difficult to keep their aged vehicles on the road and face resistance when it comes time to obtain an auto loan for a newer vehicle.
If you're considering applying for an auto loan in the coming weeks or months, especially if you have less-than-stellar credit, use these insider tips prior to applying. Raising your score by 10 points or more can go a long way and could mean the difference between being approved or denied at a traditional car dealership. Generally speaking, a credit score under 600 will put you into the bad credit range and your focus should be on getting the best deal on a pre-owned vehicle, most likely at a car dealership that specializes in bad credit auto loans.
Optimize your credit
Some car dealerships utilize sub-prime lenders that have a proprietary scoring system that look at the big picture instead of solely focusing on your credit score, including your employment history, housing status, income and other factors. Although your credit score isn't the only factor, it still is a critical one.
If your finances allow, make sure you aren't currently behind on any other loan or credit card payments. Do what you can to reduce your credit card utilization rate as low as possible by paying down cards that have balances that exceed 50% of your credit limit. Lastly, don't open up any new credit lines or make any large purchases right before you intend to apply for an auto loan.
If it's been more than a year since you have checked your credit reports and/or score, head over to AnnualCreditReport.com to make sure everything that is being reported is accurate. Report any inaccuracies, and if you can, wait until they are removed before you apply for your loan.
Down payment matters
While it's true that some car dealerships will approve nearly everyone, often the approval is contingent upon the mount of the down payment. You can expect to be asked to put down $1,000 on average and up to $3,000 if you are considered "high risk." If you can provide a higher down payment then you may receive more financing options or vehicle choices. If down payment is an issue, then you may want to consider saving up enough money for the required down payment or consider leasing a used car, a new trend in America.
Leasing a used car
DriveTime is America's largest used car dealership network and automobile finance company that focuses on buyers with credit issues. The company recently began leasing select vehicles for customers who wanted to purchase a vehicle but either didn't have the down payment for the vehicle they wanted or they simply didn't want the long-term commitment.
DriveTime's "Cancel Anytime" lease allows anyone the opportunity to drive a car home with as little as $895 down, low bi-weekly payments and best of all, no commitment. Hit a rough patch a few months down the road and worrying about making ends meet? Simply return the vehicle, no penalties or fees. You're always welcome to re-lease a vehicle in the future. If you're looking for temporary transportation or simply want to ease into car ownership without having to put a lot of money down on a new car lease, this is the option for you.
Auto Insurance considerations
Multiple studies, most notably one compiled by InsuranceQuotes.com, shows that people with an average insurance-based credit score will pay up to 24 percent more for their auto insurance than someone with an excellent score. Have poor credit? You can expect your auto insurance premium to increase up to 91 percent — nearly doubling your insurance costs.
Shopping around for the best rates can be a real pain, especially considering how competitive the automotive insurance industry. While it is best to choose several different carriers to receive quotes from, make sure you ask each one about discounts that might not have been mentioned on the phone or on their website, including discounts for: multiple policies, multi vehicle, anti-theft, anti-lock brakes, passive restraint systems, 'green' vehicles, safe driver, accident free, defensive driver, low mileage, military, occupational/industry, full payment, paperless billing, loyalty, early signing and good or distant (out of state) student discounts.
While your insurance-based credit score is largely based on whether you've paid your credit obligations on time, your car insurance premium will largely be based on the vehicle your drive, your driving history and the discounts you receive — so make sure to ask for them!
Financing a vehicle with bad credit doesn't have to be a challenge. With these tips in mind, find a used car dealership that caters to people with bad credit but keep your expectations and head high. Paying down an installment loan can be great for your credit, so if you keep up on your other credit obligations, your next car could be your dream car.
For more information about bad credit auto loans or no commitment auto leases, visit Drivetime.com.
Sara Davis is a Senior Customer Relations Specialist at DriveTime Automotive Group. Her posts include topics on the used car auto industry and the latest DriveTime announcements that can be found on the DriveTime Blog. You can follow her on Twitter @DriveTime.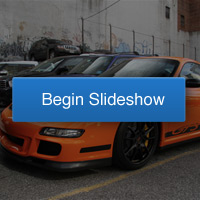 Related Stories:
How to Return a Leased Car Without Getting Charged
Curious About Electric Cars? A Chat with 2 Satisfied Owners
How Much Should You Spend on a New Car?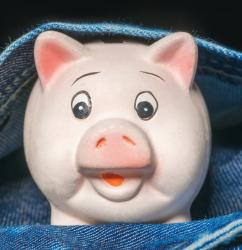 Ask a Question