How Much House Can You Get for $400,000?
This week, we follow up on our series of how much home you can get in various areas of the country, for a set amount — today we look at homes priced at $400,000. The places on our list range from some of the most expensive parts of the country to the cheapest.If you're considering dropping $400,000 on a house, you'll need around $80,000 for the down payment, since 20 percent is the standard in the real estate market. You'll most likely need to finance the rest from a bank for the other $320,000. Figuring out who the right mortgage lender is for you is made easy by our recently updated mortgage rate tables. Here is an example:
Let's say you live in Harlingen, Texas, one of the cheapest towns on our list, with low living costs and low home prices. You enter "Texas" into our mortgage rate table and the length you desire for your mortgage. You choose a 15-year mortgage, which comes with higher monthly payments, but slices the time it takes to pay off your home in half, and comes with less interest overall. Take a look at all the mortgages you can apply for. Obviously you'll want to aim for one with the least interest, and details such as the length of time and how you pay the mortgage off are up to you.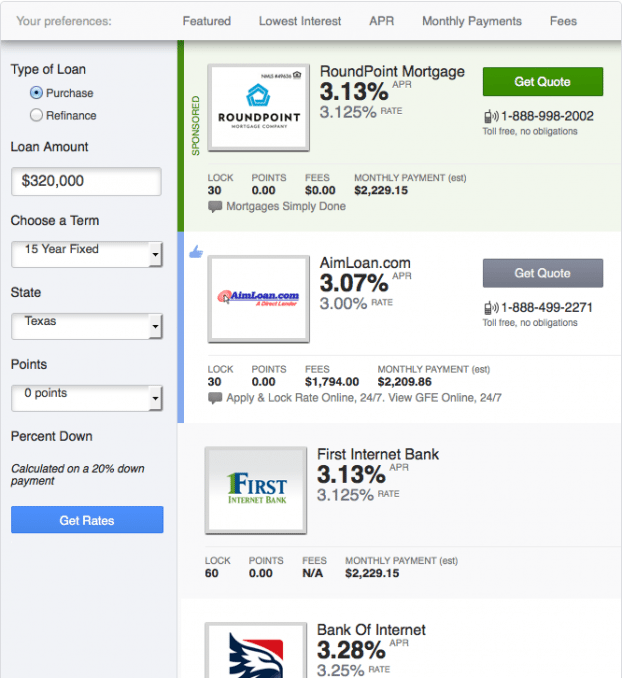 As you can see in the image above, using the mortgage tool is easy and can help you calculate the mortgage that's best suited for you. In regards to our slideshow, you might be surprised that $400,000 doesn't seem to come with much, but many of the places on our list are so desirable, residents know that they'll take what they can get, and better be happy with it.
So — are you ready to see six places that couldn't be more different? Click begin to flip through the best and worst in location and value, $400,000 can get you.

Related Stories:
How Much Home Can $300,000 Get You?
6 Homes Compared: What Can $200,000 Get You?
5 Overpriced Cemeteries in America
Ask a Question