Black Friday: Banks Are Open As Usual
Although Black Friday is the recognized term for the Friday after Thanksgiving, it is far from a major U.S. holiday, even if much of the American workforce opts to take the take off from work. Many workers will choose to use a vacation day to enjoy a four-day weekend.
Others will use the day to partake in the discount-heavy shopping frenzy that has made Black Friday such a big deal in the minds of consumers.
However, many Americans will be returning to work on Friday after enjoying a nice meal with family and friends — including bank employees. Because Black Friday is not an observed holiday by banks, it is not a surprise that all banks will be open for business as usual.
All transactions that did not initiate or complete on Thanksgiving, which is not a normal business day, will do so on Friday.
Oddly, the stock market will only be open until 1 p.m. ET, which means investors will have a shorter trading.
Hopefully, there aren't any financial chores that you need to get done on Friday, since you should be relaxing and recovering from the big turkey feast.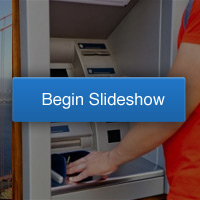 Related Stories:
The Ultimate Black Friday Index of Deals 2013
Thanksgiving Day 2013 Bank Hours: All Banks Closed
How to Avoid Being Ripped Off This Holiday Season
Ask a Question