5 Money Moves to Make in December
The last month of 2013 is finally here. End the year by making productive money moves. As you plan your holiday budget, make sure you keep a close eye on all of your other finances as well. It is easy to lose focus and veer off track of your general budget with all the great deals available. Here are five money moves to make in December to help you end the year off well on a positive note.
1. Take advantage of deals
Take advantage of the deals this holiday season and buy items while they are on sale. Appliances, clothes, furniture and many other essentials are on sale right now. If you need something like a new washer or dryer, work clothes, or a laptop for your child's education then now is the time to purchase it for a discounted price.
Also, note Dec. 18 on your calendar. This day is known as free shipping day. More than 1,000 retailers will provide free shipping for orders and promise delivery by Christmas Day. If you need to order something online then you might as well have it shipped for free.
2. Don't forget your health coverage
Dec. 14 is your last day to make any changes to your Medicare Advantage or Medicare prescription drug coverage for 2014. Make sure you review your coverage and make any changes, if necessary. December is a good time to reevaluate your health coverage in general and make changes for next year.
3. Maximize retirement contribution
Do not forget to contribute as much as you can to your retirement account before the year ends. Maximize your contribution so that you can make the most out of retirement when the time comes. Although the contribution deadline for most retirement accounts is not until Apr. 15, 2014, you still want to try and get that out of the way before the year is over. Start off 2014 with a fresh start to your retirement contribution so that you can gradually contribute without causing a strain on your finances.
4. Clear your portfolio
Now is a good time to clear out your portfolio from investments that proved unprofitable. If there is a particular investment that you have been meaning to get rid of, go ahead and sell.
The end of the year might be a good time to invest into new stocks as well. The Santa Claus Rally occurs every year in the last days of December. This is the time in which investors buy and sell stocks before the new tax calendar year occurs. You may want to broaden your portfolio and make an investment during this time.
5. Donate before 2014
Donate to charity before the new year and claim it on your tax return. A charitable donation is claimable on your 2013 taxes as long as it is made before the new year. You can even make a charitable donation on your credit card and you won't have to worry about paying the balance off until next year.
6. Remember to tip
Remember to tip and be courteous this holiday season to those that help make your life more manageable. Tip your child's nanny or tutor, the gardener, and anyone else that helps make things easier on a daily or weekly basis. Consider an extra week's worth of pay as a tip for those that provide invaluable service to you.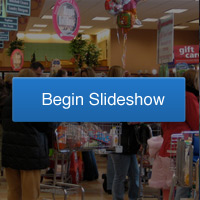 Related Stories:
Last-Minute Financial Preparations to Make Before the Holidays
Tax Tips for the Last Quarter of 2013
5 Tips to Protect Yourself Against Holiday Scams
Ask a Question