How Far Have Banks Come in 2013?
MyBankTracker is here to help you stay up to date with the banking world. From making it easier for you to
compare banks,
to allowing anyone to post their own
reviews directly on our website
, you can gain a more detailed perspective when it comes to banking and personal finance.
With 2013 coming to a close very quickly, we wondered how far along have banks come this year. Are they living up to the expectations of customers?
How strong is overall customer satisfaction?
This year has proved that banks are making efforts to please the customer. Customer satisfaction at the largest banks in the nation has not been the strongest in recent years. That has led to a change in customer service. According to a survey by J.D. Power & Associates, customer satisfaction is now as high as it was before the financial crisis in 2007. Jim Miller, J.D. Power's senior director of banking stated, "Many of the big banks are now offering person-to-person customer service at the same level that the smaller banks have in the past."
Similar to smaller banks, larger banks are now offering more personalized customer service. It is a big contributing factor as to why there is an increase in customer satisfaction this year for bigger banks.
Chase Bank, for instance, is enhancing the way customers bank at the branch. Branch locations are being pilot tested with innovations such as self-service teller kiosks, paperless teller, instant card issue, and teleconferencing. The Chase Bank branches of the future are already here. The ability to conduct a variety of services at the bank allows customers to receive more personalized attention.
Convenience
Customers appear more satisfied with banks this year because of the available technology. Banks are constantly offering new services at ATMs, online, and through your mobile device. There are ATMs today that allow you to withdraw cash without your debit card; and most of the top banks also allow you to chat live with an individual via their website. These types of conveniences help customers feel more satisfied with their overall banking experience.
The prediction
Banks are going to continue to expand in their efforts to provide improved customer satisfaction. What does banking of the future look like? MyBankTracker CEO Alex Matjanec says, "Besides being able to chat with reps online, you should be able to instant-message with your bank via your phone soon too. Also, watch for ATMs with videochat capabilities (Bank of America® is now trotting this out.)"
How do you feel your bank (or banks)? Are you satisfied with the quality of service available to you? Leave feedback in our review section, or post on Facebook or Twitter. We want to hear what you have to say!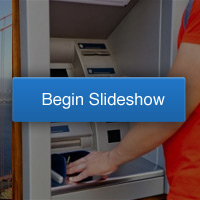 Related Stories:
5 Naughty Fees from Banks: Is Your Bank on This List?
7 Surprising Services & Items Banks Are Offering
Texting While Banking: How to Innovate Customer Service
Ask a Question