The U.S. online banking division of Barclays has launched a special savings account that encourages customers to save regularly and not touch their savings for a long period of time. Called the "Dream Account," it is meant to be used as a vehicle for long-term savings goals.
The Dream Account carries a competitive savings rate (0.95% APY as of Dec. 10, 2013), but savers should not get too excited yet. The account only allows a maximum deposit of $1,000 per month, while the initial opening deposit cannot exceed $1,000.
For every six-month period that a customer makes consecutive monthly deposits, the customer receives a 2.5 percent bonus on the interest earned during that six-month period. Another 2.5 percent bonus on interest can be earned for every six-month period that the customer doesn't make a withdrawal.
Every year, there is the potential to earn a total bonus of 5 percent of the annual interest earned. Based on today's rate, customers earn an effective 0.9975% APY.
Essentially, the Barclays Dream Account aims to help build savings from a small amount. The bonus incentives can also foster solid savings habits and dissuades customers from taking money out of the account.
According to a Barclays customer service representative, the six-month cycle begins based on the account opening date. If a customer breaks the cycle of meeting the bonus requirements, it resets and begins again starting with the next six-month period in which the bonus requirements are fulfilled.
Assuming a $1,000 minimum opening deposit and $1,000 in monthly deposits with no withdrawals, a customer would have deposited $13,000, earned $71 in interest and received $4 in bonuses for a balance of $13,075 after first 12 months. If the customer continues these savings habits, he would earn $187 in interest and receive $9 in bonuses in after the second year, with a final balance of $25,271.
Although the benefits of the Barclays Dream Account lie in the bonuses, it can serve as a regular savings account for anyone who currently has a small amount of savings. Even without the bonuses, the account has an extremely attractive regular APY. However, remember that there is monthly deposit maximum of $1,000, which is a barrier for savers who currently have a sizable amount of cash.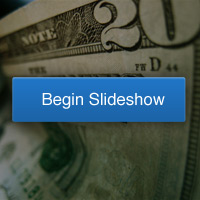 Related Stories:
Savings Rates Report Oct. 2013: Online Banks Slash Rates
Santander Checking Account Pays Up to $20 Per Month
Wells Fargo Tests New Checking Account in Three States