Simon Says: Late Online Bill Payments Happen, But Easily Remedied
Online bill payment makes it easy to send money and pay bills, but sometimes they don't go as planned. When billers don't get their money, there are a handful of repercussions, such as late fees, loss of utilities or flags on credit reports. Luckily, issues with late online bill payments can be remedied if you act fast.
Q: I paid my T-Mobile monthly payment from my Wells Fargo account on Nov. 25, 2013. It was "pending" for several days and then showed it was taken out of my account. It didn't get posted to T-Mobile until Dec. 5, 2013. I spoke to T-Mobile today because they sent me a notice that I had $94 due for my November payment — that is the one that didn't get posted until Dec. 5, 2013. Why is that? I should not have any late fee because it was sent by me on time. I'm concerned that it will show up as a late payment on my credit report.
– Mary H.
A: Mary, also it is not common for an online bill payment to missed its scheduled date, it does happen. Banks acknowledge that online bill payments may encounter issues that will cause a late payment, which is why many banks will accept responsibility for charges that customers incur because of a late online bill payment (assuming that the payment was scheduled properly).
Here's Wells Fargo's bill pay payment guarantee:
"If Wells Fargo does not properly complete a bill payment on time or in the correct amount, we will pay any late fees or finance charges that you incurred as a result, provided your account was in good standing with the payee when the payment is due."
A phone call or visit to the branch should be enough to address the issue.
You should not be too worried about the late payment showing up on your credit report if you've already made the effort to pay the past due amount. Companies, including credit card issuers, tend to report infractions to credit bureaus only when they are not fixed in a timely manner.
However, if you do not pay off your cell phone bill for a period of time, your service may be terminated and the wireless provider could use a collection agency to recover the owed balance. When your account is sent to the collection agency, it will show up in your credit reports and it will negatively affect your credit scores.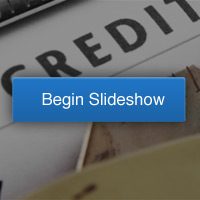 Related Stories:
Manilla Brings Easy Bill Management to Email Inboxes
Why You Should Trust Online Banking
How Google Wallet Compares to Other P2P Payment Providers
Ask a Question