My Experience With Customer Service Reps at Different Banks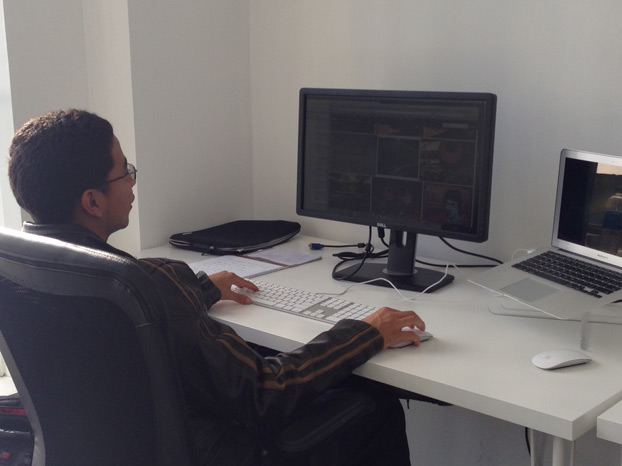 What do you think about your bank's customer service? Are you satisfied with how your bank responds to your questions and needs? Working as a writer for MyBankTracker.com, I often need to contact customer service at various banks whenever I need specific questions answered.
Representatives from some banks impress me, while others… not so much.
Keep in mind that these experiences only represent a handful of interactions with customer service representatives. I cannot account for the totality of how representatives conduct matters in general. As many banking customers know, sometimes it's about the luck of the draw when dialing the number.
Speaking over the phone
I was disappointed about many banks' automated response over the phone. It was difficult to connect with a representative right away. I would prefer if the option to speak to a representative was available within the first couple of options rather than having to wait and listen through all of the other options before you can move on to speak to someone.
Chatting with customer service representatives online
Chatting online with representatives is the most interesting experience I have had while contacting banks directly. This is where I have spent the most time interacting with customer service representatives.
I was most impressed with U.S. Bank. The representatives were quick to respond and were very informative. They usually had a good grasp on what I was asking for. Other than pressuring me to open a bank account while I asked questions, I was satisfied with their overall quality of customer service. I never left a chat session without having all of my questions answered.
SunTrust Bank representatives were also informative, however, I came across a representative that literally left in the middle of the chat. I was asking a series of questions related to checking and savings accounts. The rep seemed to have a hard time understanding them, and after answering just one, left abruptly. That was a big disappointment.
Representatives should be trained to answer all questions until the customer is satisfied. Luckily, I opened a new chat and the following representative was able to answer all of my questions.
I was also discouraged by Chase Bank and Wells Fargo — the two financial institutions I bank with. Neither of these banks offer the convenient option to chat with a representative online.
I feel that allowing customers to chat online with a representative is an essential part of providing quality customer service. There are customers that do not wish to disturb their immediate atmosphere with a phone call and that would like to simply discuss matters through a chat window. A major benefit of communicating through chat is that you can refer back to the information and read it a couple of times if there is any confusion. I personally prefer chats, so that way I can save the important information provided and access it if necessary.
American Express, a notable mention
My experience chatting with customer service from American Express was by far the best. The representatives were always very informative and quick to respond. They were also able to answer my questions in detail.
Many customer service representatives use a script when responding the customer inquiries, but I liked American Express' chatting style over other banks and credit card companies. Rather than sending blocks of just copied and pasted information, the customer service rep humanized himself a little more. Little things like that go a long way when you deal with the same type of representatives over and over again. I appreciated the effort to try and entertain me while I inquired further and further about their Platinum Card.
End note
Since banks are making big strives to improve their service at the personal level, I hope to see an improvement in 2014. I'd like to see every bank offer an online chat option, even if representatives are only available during specified times. It would also be great if representatives via chat were more humanized and less robotic.
Ask a Question