Comparing Bank Fees: Santa's 'Naughty' List Part 2
As the year comes to a close, we continue to take a look at banks and their "naughty" fees. We had previously listed which banks made it to Santa's naughty and nice lists… was your bank on either one of these lists?
In addition to fees, including wire transfer and return deposit fees, you will also see the time it takes for a check to clear. Clearing a check is not a fee that banks charge, but it is something that is a concern for many customers. A check that takes too long to clear could result in jeopardizing someone's bank account.
Check out which banks make the naughty list.
Wire transfer fee
When you need to transfer money to an immediate family member, relative, or friend, expect a fee. This service varies from bank to bank.
U.S. Bank – $30 for domestic outgoing and $50 for international outgoing
Wells Fargo – $30 for domestic outgoing and $45 for international outgoing
Chase – $30 (online $25) for domestic outgoing and $45 (online $40) for international outgoing
All the other top 10 banks charge $25 dollars for domestic outgoing wire transfers. BB&T charges the lowest at $24.
Time it takes for a check to clear
Almost every bank clears a deposited check the same day, or the following, if you missed the cutoff deadline. Some banks take longer to clear a check, and one or two extra days can make a significant impact for someone that needs access to their funds as soon as possible.
Citibank – All checks deposited at Citibank take two to three business days to clear. The same applies for mobile deposits.
BB&T – Standard deposit for checks clear either the night you deposit the check, or the next business day. Mobile deposits, on the other hand, take a total of three days to clear. Other banks allow mobile deposit funds to be available as soon as the next day after deposit.
Return deposit fee
When you deposit a check, you expect it to clear without getting penalized. Every time you attempt to deposit a check that has insufficient funds, you are charged a fee. The majority of banks don't charge more than $12, others make you pay a little more.
U.S. Bank – $19, same for international checks
TD Bank – $15, same for international checks
SunTrust Bank – $12.50, $40 for international checks
SunTrust Bank may only charge 50 cents more than most other banks, but they charge an outrageous returned deposit fee for international checks.
Let's wait and see what 2014 has in store. Will they increase fees? Or will we see fees added to services that are currently free?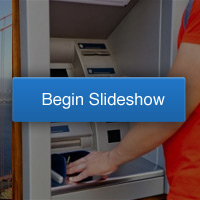 Related Stories:
Smart Banking: Simple Steps to Skip Fees, Add Value to Your Checking Account
Simon Says: Avoid Excess Savings Withdrawal Fees
Don't Miss These Bank Deals! Get Your Rewards & Cash Bonuses (Updated Dec. 2013)
Ask a Question