Money Moves to Make in 2014 Based on Your Lifestyle
The new year will be your best year yet! To gear up, you'll want to empower yourself through financial knowledge in order to decrease your fiscal worries.
Depending on your personality and mindset, there will be different areas you'll want to explore. For example, someone who is an experienced investor wouldn't need to take the same steps as a young adult who is dealing with financial matters for the first time. Here are the most common fiscal personalities, and the moves they should make for 2014.
If you're completely green
If you're a fresh-faced high school graduate, you probably haven't an inkling about how to set up your finances. The first and most important move you'll make is to open a checking account, which will help you establish your financial history.
If you're 18, you can get a checking account and apply for a credit card. If you're 16, you won't be able to apply for a credit card, but if you get a parent's signature, you will most likely be able to open a checking account. Opening an account is important because you need to start building a history of responsible financial handling and good credit, which many institutions check if you want to rent an apartment, get a mortgage, or want help financing a car or getting a loan. To learn how to manage your first checking account, take a look at our guide.
If you have some financial knowledge
If you're already set with financial basics, consider going beyond a basic checking account by opening a savings account and starting an emergency fund. You can find the highest interest rates to accrue extra cash on the deposits in your savings account.
If you already have an account, consider getting an attractive Certificate of Deposit as another way of gaining interest on your savings. Another important move to make is to begin saving for your golden years in a retirement account. If your employer offers 401(k) plans to employees, take advantage! If not, you can begin saving in an IRA.
If investing has always intrigued you, there's no better time than now to start! Check out our Investing 101 article for beginners, as well as how to buy your first stock. If you want to put your investment portfolio on autopilot and have a low-maintenance approach to investing, the target-date fund is definitely the way to go, according to MyBankTracker financial analyst Simon.
If you're older or saving for retirement
Assuming you already have a retirement savings started, see if you can donate more before the year's end, preferably enough to match the limit for your retirement plan. If you're a dependent living with a family member, make sure your loved one uses a Flexible Spending Account (FSA) and uses up their remaining balance by Dec. 31. This is a tax-advantaged financial account that can help with their expenses.
Premeditate the year and map out any unexpected costs and expenses that may potentially come your way, such as a car repair or unforeseen gifts you may need to buy. You'll allocate your finances accordingly, and won't end up using your credit card without a thought to the consequences or financial repercussions.
If you're an entrepreneur
If you're an entrepreneur, you're in a different financial situation than most. You're the person who has to budget for the entire company, and we're sure you're already keeping an eye on expenses such as utilities, benefits for employees, and marketing costs. Regularly go over these and see if there's anywhere you can cut back.
To fill your staffing needs, hiring temporary workers, independent contractors and freelancers will give you a break in terms of additional overhead costs, such as employee-related taxes, insurance, and benefits. Regarding marketing, treat it as an investment — keep your efforts up to increase your company's exposure and get new business. Take a look at our article on the best checking accounts for small business owners and realtors.
So, depending on your lifestyle, you'll have different priorities to think about for the end of this year. Here's to making the 2014 money moves that will take you to the next level in the new year!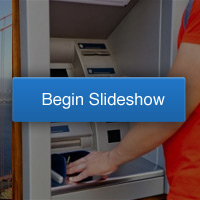 Related Stories:
12 Days of Financial Advice
22 Things You Should Know About Finances
Choose Your Checking Account Based On Your Lifestyle
Ask a Question