Money Moves to Make in 2014 Based on Your Lifestyle (Part 2)
*This is part two of a story we published, called Money Moves to Make in 2014.
Depending on your unique financial situation, there are different moves you'll want to strive to make in the upcoming year. In the first article, we addressed financial moves to make in different life stages, including those preparing for retirement, those who are entering the financial world for the first time, entrepreneurs, and those who have some financial knowledge/prowess. In this piece, we address three common tendencies when it comes to money, and what clever moves to make so you can avoid debt and financial trouble.
If you're in over your head
You may be in a bad financial situation — and it's okay! There are always moves you can make to try and resolve your problems, even if they aren't ideal. Maybe you're in debt, or maybe you avoid dealing with your finances. The key to clearing up both those issues is financial literacy.
For someone who is truly in need of financial guidance, instances of debt consolidation, credit counseling, bankruptcy, and debt settlement and management, are best left in the hands of professionals. We recommend seeking out a national nonprofit consumer credit-counseling company, which can lower your rates (more than you'd be able to on your own), and consolidate your debts into one single monthly payment and a low rate, sometimes going as low as 2 percent to 3 percent.
To avoid falling into ruin with your debt, read about six ways to maneuver out of a debt-heavy situation. If you have a complicated financial history, there are many understanding banks that may give you a second chance. Another tip you may want to try is successfully getting the bank to give you a break and remove a penalty, which you can read about here, or, transfer all your balances and debt to one card and manage it, interest-free.
If you're a spender
Though switching to saving from spending can feel joyless at first, it's vital to save as much as you can because there are many unexpected pitfalls in life, and you'll want to have the money to pay for those emergency expenses. The biggest move you can make is to switch from using credit card to using debit or cash only. This is the only way you'll avoid temptation when out and about — you literally won't have the choice to charge something you can't afford.
Another technique to try is writing down what you need before going to the store. Once you've picked up the item(s), head right to the register and leave. If this sounds overwhelming, console yourself by thinking how much you'll save.
If you're family oriented
There are so many things you can do to cheapen your family's expenses. First, maximize coupons. You can now be a coupon queen or king with apps, and two which we love are Snip Snap and Grocery iQ. Also, you can even digitize your store rewards cards so you no longer have to carry them, with this nifty Key Ring app. Comparison shopping will be your best friend as well, which you can do with another popular app called RedLaser.
If coupons aren't your thing, you can also use a cash back credit card or a credit card specifically designed for grocery purchases, and earn rewards points.
As a parent, you'll most likely be thinking about your children's higher education costs. You can invest in their education by getting a tax-advantaged college savings plan, also know as a 529 Plan, which loved ones such as grandparents can make contributions to as gifts, so that by the time your child is off to college, they'll be set. Lastly, a budget is essential to keeping your family on track with finances, so make sure you come up with a budget that works for you and your family. You can give your children a great foundation for financial literacy early on. Check out a few monetary-focused gifts to give children.
Here's to making the 2014 money moves that will take you to the next level in the new year!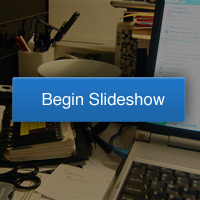 Related Stories:
Money Moves to Make in 2014 Based on Your Lifestyle
What to Know About New 2014 Tax Brackets
How to Avoid Debt During the Holidays
Ask a Question