Foreclosures Lowest In 7 Years
RealtyTrac, online marketer of foreclosed properties, reports that foreclosures have dropped to the lowest in seven years. In the month of Nov., a little more than 113,450 foreclosures took place, totaling in a 15 percent drop. This is the lowest foreclosures have been since Dec. 2006.
The recent report shows foreclosure filings are now down a total of 37 percent from one year ago and is the lowest since Dec. 2006. The foreclosure filings reported include auctions, bank repossessions, and default notices.
At the height of the foreclosure crisis, there were roughly 300,000 filings, but before the economy took a dive, those figures were around 86,000 foreclosures a month.
Daren Blonquist, vice president at RealtyTrac stated, "While foreclosures will likely continue to stage a weak rally in certain markets next year as the last of the distress left over from the Great Recession is dealt with, it is highly unlikely that there will be a foreclosure comeback that poses any major threat to the solid housing recovery that has now taken hold."
The top 5 foreclosed states
The states currently struggling with the highest foreclosure rate, as reported by RealtyTrac, include Delaware, Florida, Illinois, Maryland, and South Carolina. Yet even these struggling markets listed are showing signs of improvement. Florida, for instance, has had foreclosure filings fall about 23 percent year-over-year in Nov. That number is still less than the national average foreclosure reduction rate, but still good in terms of showing sign of improvement. The national average foreclosure rate in Nov. 2013 was one filing in every 1,155 homes. In Florida, there was one filing in every 392 homes.
See how the top five states shape up compared to the U.S. average foreclosure filing rate.
U.S. National Average — 1 in every 1,155 homes
Top 5 foreclosed states
Florida – 1 in every 392
Delaware – 1 in every 480
Maryland – 1 in every 618
South Carolina – 1 in every 660
Illinois – 1 in every 700
Stability in the housing market
The real estate market appears to be the most stable since the start of the Great Recession. The big signs that indicate a stable market include lenders becoming more lenient, a rise in housing prices, and, of course, a reduction in foreclosures. These are all signs that consumers have money to spend to either purchasing a home, or pay their monthly mortgage for property they currently reside. Look for 2014 to start off as a promising year in real estate.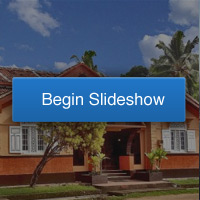 Related Stories:
7 Ways to Sell Your House Quickly and Make More Money
How Much Home Can $300,000 Get You?
Ask a Question