Finovera is a new personal finance management app that is now open to the public. After completing its closed beta, anyone can now sign up for this app for free through their website.
The app claims to distinguish itself from other personal finance management apps by downloading your personal finance statements from the past 12 months, providing alerts if bills look unusually high, and notifying you if your account does not have enough money to cover upcoming bills.
Finovera's features
The question remains, what exactly does Finovera provide as a personal finance management app? Review the key features of this application to get an idea.
Highlights
Automatically downloads bank statements and bills
Immediate 12-month history ready to review
Pay bill alerts
Tracks spending and provides financial analysis
Alerts for unusually high activity
Bank level security
24/7 monitoring
The main feature that is appealing about Finovera is the fact that it will alert you when a bill is higher than normal. Mistakes on bills are typically easier to fix the sooner you attempt to correct an error.
Finovera will send you an alert if you are charged twice for the same transaction, or something like your gas bill looks much higher than normal. That gives this app added value over many other personal finance management tools, such as Mint. The app not only helps you organize, it warns you of any irregular financial activity as well.
Finovera will also notify you if there are insufficient funds in your bank account to pay your bills. Those helpful alerts can prevent an overdraft, which usually results in at least a $30 fee.
The only downside to Finovera right now is it's lacking a mobile app. People who prefer to manage their finances on the go might find that to be an inconvenience. The upside is that the company does plan to launch a mobile app in the next few months.
How secure is Finovera?
With all of your sensitive bank information stored in one place how do you know your information is secure? Finovera promises bank level security and is Norton secured. It uses a 256 bit SSL encryption technology for its security, the same used by banks.
Finovera compared to other PFM apps
Manilla and Mint appear to be the two major competitors of Finovera. The biggest upside the two apps have over Finovera is the fact they have mobile capabilities. Finovera, on the other hand, is a bit more personalized in terms of providing added financial management assistance.
Give Finovera time to launch its mobile capabilities and it could wind up being a big hit in 2014.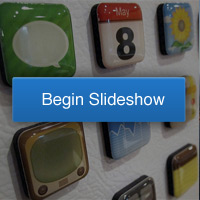 Related Stories:
3 Finance Apps Just As Good As Mint
The Best Apps for Your Holiday Purchases
Expense-Tracking Apps Are My New Favorite Things

Gerald is a staff writer at MyBankTracker.com. He is an expert in real estate, mortgages and credit.
Ask a Question