IRS Reveals How Long 2014 Tax Filing Season Will Be Delayed
A couple of months ago we informed you that the government shutdown would delay the 2014 tax season, and that the actual length of the delay would be announced at a later date. The IRS announced yesterday that processing for the 2014 tax-filing season would be delayed until Jan. 31.
The delay means processing will start 10 days later than previously scheduled.
The IRS was held back a total of three weeks on preparing its systems because of the government shutdown. The agency was not able to work at full capacity. Therefore, it needs the extended time to ensure that processing will be handled correctly.
"The late January opening gives us enough time to get things right with our programming, testing and systems validation. It's a complex process, and our bottom-line goal is to provide a smooth filing and refund process for the nation's taxpayer," stated Danny Werfel, the IRS Acting Commissioner.
Most people won't notice a difference with how long it takes to process their taxes. The only people that could experience a minor setback are those that file taxes early.
If you recall, there was a slight tax-filing delay this year as well due to the fiscal cliff. Despite the delay, many people did not notice a difference in regards to how quickly their taxes were processed. The same outcome for taxes should occur next year.
Will the deadline to file taxes be pushed back?
A delay to the start of next year's tax filing season will not affect the due date for returns. Apr. 15 still remains the last day to file taxes next year, unless you file an extension.
Keep in mind, you should still pay taxes by Apr. 15 to avoid any penalties or an accumulation of interest.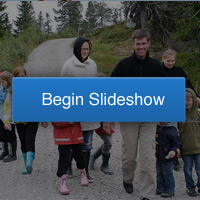 Related Stories:
Take Advantage of Tax Deductions in Traditional IRAs
5 Ways to Reduce Taxes on Social Security Income
Ask a Question