How to Survive the Holidays Without a Credit Card
Depending on your spending habits and how responsible you are, using a credit card to purchase presents over the holidays might not always be such a good idea. Yes, there are plenty of rewards you can rack up, but if you are also drowning in credit card debt, it may not benefit you to continue using a credit card. There are plenty of people who will be financing their holidays in a different way — from teens who can't use credit cards (which is probably a good thing) to unfortunate consumers who've built up a bad credit history — here is our guide to holiday shopping without a credit card!
Secured credit card
Applying for a secured card is a great alternative to a regular credit card, and acts almost like a debit card. Simply deposit an amount of money, typically in the $300 to $500 range, and then swipe and go. There is no potential for overspending, and if you maintain your card transactions responsibly, you'll be on the track to repairing your credit (if you have a negative history). The best secured card is one with a low annual fee and free application.
Like credit, but not
There are now other options for ordering now and paying later, such as Paypal and eBay's "Bill Me Later" service. The service checks your credit score prior to approving you, so those with poor credit may not be able to partake, nor will they want to, because customers who make late payments are charged fees, and just like a credit card, their credit standing will be impacted. Another promising service is Dwolla Credit. The new up-and-coming credit service is currently only a platform for cash payments, but in the upcoming year, will be extending credit to users for online shopping (no credit card required!).
Charge card
A charge card is somewhat of a hybrid between a debit card and a credit card. You make purchases like you would with a credit card, but when your bill comes each month, you must pay it in full, meaning, you need to have the cash on hand to pay for every last cent, like a debit card. With a credit card, you have the option to put off paying the full balance if you don't have the money on hand. However, with a charge card you must pay your bill in full every month, or else suffer the immediate ramifications. Within a few days of you missing a payment, creditors will begin calling you, and after that, your debt will be sold to a collection agency. If this method proves too dire for you, a secured credit card is a less severe option.
Peer-to-peer loans
Websites exist now that allow individuals to borrow, just like they would from the bank, except it's actually cheaper! Sites like Prosper and Lending Club allow people to take out a loan with a much more affordable interest rate than card issuers typically give. The site gets its funds from investors, who can make a steady return on their money. However, the lax need not apply, as individuals are required to fill out an application and wait for approval based on their credit. Once approved, how much they'll be allowed to borrow depends on how good their credit is.
Longstanding methods
They say "if it ain't broke, don't fix it," and that saying certainly applies to the longstanding methods that have stood the test of time. You could go to a pawn shop, or you could go to an online pawn shop, such as Pawntique.com, which will give you a loan in exchange for big-ticket items, such as your jewelry, camera equipment, technology, or designer handbags. The upside to this is that you can make the exchange discreetly without any paperwork, and after shipping your stuff, you get cash quickly. The downside is that the interest is high, up to 8 percent a month, which is much higher than the typical rates that accompany a credit card. Another option is to take out a personal loan from a bank or ideally, a credit union. Credit institutions are nonprofit, so they're less likely to try and turn a profit on your loan — the fees they charge are smaller, and the interest is relatively low. Finally, you can get a loan from a personal friend, but we never advocate mixing friends with money, so make that your last option.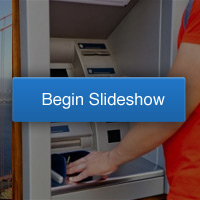 Related Stories: 12 Days of Financial Advice Money Moves to Make in 2014 Based on Your Lifestyle Holiday Trend: Self-Gifting Still Important as Budgets Tighten
Ask a Question