Home Sales Surge Over 25 Percent
The U.S. government reports home sales in October surged 25.4 percent. The Commerce Department revealed that new family home sales increased to an adjusted seasonal annual rate of 444,000. That is the highest level in six months.
HSH Associates vice president of mortgage Kerith Gumbinger said the gains in the stock market could be the biggest factor that has driven the housing market. "It may very well be that a lot of folks are feeling better about their prospects and buying a home," he said.
Another contributor to the surge in home sales is the fact that the average down payment for a home dropped to 15.73 percent, as opposed to the traditional 20 percent. "builders are motivated to get folks into homes," Gumbinger added.
Although the surge in sales is positive, it is still less than half of the housing bubble peak. In 2006, the annual sales rate was over one million.
The average sale of a home in October was $321,700.
Prospering housing markets
According to Forbes, the following are the top 10 housing markets that have fully recovered.
Austin, TX
Bethesda-Rockville-Frederick, MD
Dallas, TX
Denver, CO
Houston, TX
Nashville, TN
Orange County, CA
San Francisco, CA
San Jose, CA
Seattle, WA
These markets were all big contributors to the surge in sales growth and during the economic recovery, have also experienced strong job regrowth. These places are also areas where housing prices did not skyrocket.
In comparison, cities like Detroit and Las Vegas have experienced increases in home prices. Those two markets are among many with high home prices that still have a long way to go before they fully recover.
The housing marketing moving forward
The government reports if the market can maintain its October rate of sales, the amount of inventory for new homes would only last for about five months nationwide.
The one problem that may limit the number of sales in 2014 is that it could prove harder for homebuyers to find a loan. The new mortgage rules that will begin on Jan. 10 of next year may reduce the number of lenders available. The rules aim to make mortgages safer. The main focus is to not allow borrowers to have debt that exceeds 43 percent of their income. Lenders are also going to have to pay close attention to tax returns, payment statements, and bank records from prospective buyers. This is all in an attempt to ensure borrowers can pay their mortgage.
Small banks may not have the resources to dedicate to thoroughly screen borrowers. The cost of stricter regulations could limit mortgage borrowing to bigger banks. Next year, borrowers will most likely have less options, and leniency, when it comes to applying for a home loan.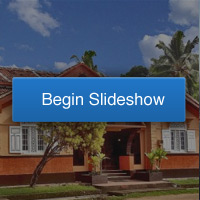 Related Stories:
The Rich Are Getting a Bigger Break on Mortgages
How to Successfully Negotiate for Your First Home
DIY! How to Sell Your House Without a Broker
Ask a Question