Deadline for Obamacare Is Today
The end of day today (Dec. 23, 2013) is the deadline to enroll for Obamacare. You must choose your medical insurance plan today if you wish to be covered starting Jan. 1. Even though you must select your policy by the end of today you still have until Dec. 31 to pay for your first month's premium.
You can enroll through the federal enrollment website Healthcare.gov. The website currently services 36 states, all of which have the same enrollment deadline.
The other 14 states that are not serviced through the federal exchange each have their own deadlines. For instance, residents in Rhode Island have until Dec. 31 to choose coverage that will begin on Jan. 1, yet they don't have to pay for their premium until Jan. 6. To figure out your state's enrollment and payment deadlines, it's best to call your insurer directly.
What if you face difficulties enrolling?
There are still a number of people that are having a hard time enrolling for insurance through Healthcare.gov. Federal officials stated that you can qualify for special enrollment if you are facing a roadblock when trying to register for a new plan.
Insurers are also encouraged by the government to let people still receive coverage at the beginning of next year even though they miss the deadline due to technical difficulties. Anyone facing hardship while enrolling should call their insurer directly to learn their options.
What if you miss the deadline?
If you missed the deadline to choose your health insurance then you simply have to wait a little longer to receive coverage. You can still receive coverage starting Feb. 1 if you pick your plan by Jan. 15 and pay your premium by the end of January.
March 31 is the overall deadline for open enrollment through Obamacare. After that date anyone that picks up insurance will face a penalty. People that do pick up health insurance at the end of March could see coverage as soon as the beginning of May. So there is still a little time for you to figure out your health coverage plan for next year and beyond if you cannot register before your state's initial deadline.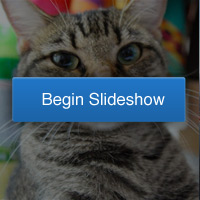 Related Stories:
Obama Health Care Law in Jeopardy: 5 Things to Know for the Week
How to Get Around the Health Insurance Marketplace Glitches
Employer Health Options: Which Plan Is Best for You?
Ask a Question