Why Target-Date Funds Are the Easiest Investment Product
In the high-stakes world of investing, every product seems more perplexing than the last. However, there are products that exist to do the work with very minimal upkeep, and for tentative new investors, target-date funds are the best starter assets.
Target-date funds are widely considered to be the crème de la crème of low-maintenance funds, surpassing the $500 billion mark in 2013, signaling just how sought-after these products are. It's easy to see why there's no easier product out there — target-date funds cruise on autopilot and do the work themselves, whereas other investment products need to be monitored.
These funds, also known as life-cycle, dynamic-risk, and age-based funds, are collective investment schemes that are essentially a vessel, through which an investor can invest money with other investors to benefit from the advantages of being in a group.
Three benefits of collective investment schemes are:
Cost sharing with others
The capacity to hire a professional investment manager to lock in better returns and reduce risk management.
To diversify to a greater extent than an individual investor, reducing risk.
Typically, target-date funds begin more heavily weighted in equities and then become more conservative as the date approaches, and are typically utilized by investors to save for retirement, as the asset mix automatically adjusts as investors get closer to their target (in this case, retirement). However, anyone can choose the target date they want their investment to mature by, such as in the case of 529 plans, when parents can opt to have the target date match their child's 18th birthday year.
Investors should be aware that target-date funds bring no guarantee of high returns, nor do they guarantee the elimination of risk. However, this product gives investors access to a level of portfolio management and complexity that many would not otherwise have, and for a beginner looking to dip their toe into the water, investing in a target-date fund is a great way to start.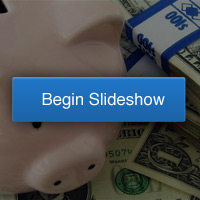 Related Stories:
How to Invest As a Beginner
Investing in Your First Mutual Fund
10 Investing Terms You Should Know
Ask a Question