Debit vs. Credit Card: Which Is Safer to Use?
The recent Target data breach has left many consumers wondering about which form of payment is more secure: a debit or credit card?
Now that all of the holiday shopping is coming to a close, it's a good idea to learn about safety laws concerning your debit and credit card.
Quick answer: Generally, credit cards offer more peace of mind. Both types of cards will most likely offer zero liability in case of fraud. But, credit cards minimizes the overall impact to your finances.
Federal laws regarding debit and credit cards
What many people do not realize is that consumer protection laws have different guidelines regarding debit and credit card fraudulent activity. Under the federal credit billing act, if a credit card number is stolen and used, the card owner is not held liable for any charges. When a credit card is actually stolen, the card owner is not held liable for any charges as long as it is reported missing before transactions take place; otherwise a maximum of $50 for fraudulent activity could be charged on the card.
Debit cards are a completely different story and give people more to lose if lost or stolen. If a debit card is lost or stolen and reported before it is used, the card owner is not liable for any of the charges. However, he/she may be held liable for $50 of fraudulent activity if it is reported within two business days after unauthorized use.
Reporting a stolen card is crucial to avoid paying penalties. A cardholder could be responsible for up to $500 of fraudulent charges if he/she fails to report a lost or stolen debit card after two days of unauthorized use. In addition, there is no real limit to the amount a person can lose if a debit card is not reported lost or stolen after the first 60 days of unauthorized usage.
Downfalls of paying with debit
The biggest downfall of paying with debit versus a credit card is the fact that if a debit card is hacked, the funds from your bank account are at risk. When someone makes charges on your account, the money you need for bills and living expenses are immediately taken away, giving you less to manage, overall.
You could face serious financial consequences if your bank account information is leaked and someone manages to use all of the funds. Pending transactions or checks may bounce, and that could result in hurting your credit score. It is possible to fix errors that were not your fault, but when a debit card is stolen it could cause you a bigger headache.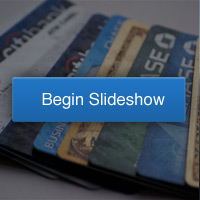 Related Stories:
Don't Fall Victim to Card-Skimming Fraud
5 Money Scams to Watch Out For
Hotel Scams: 3 Sneaky Ways Your Credit Card Number Can Be Stolen
Ask a Question