5 Smart Financial Resolutions to Make in 2014
The New Year is only days away, and with the close of the year coming, the question on everyone's mind is what to choose for their New Year's Resolution. Fidelity Investments, a diversified financial services firm, has been studying the resolution patterns of Americans nationwide.
Their most recent study found that 54 percent of Americans typically consider finances when making their resolutions. In addition, 49 percent of Americans felt the economy's ups and downs of the past year and realized its impact of how well they were able to keep their resolutions.
Here is a table showing their findings of the most highlighted resolutions:
| Save More Money | Pay Off Debt | Spend Less Money | Develop a Long-Term Goal Plan | Make/Stick to a Budget | Pay Down Credit Card Debt |
| --- | --- | --- | --- | --- | --- |
| 54% | 24% | 19% | 13% | 12% | 8% |
As the year comes to a close, think about how you can make small changes in your financial life to make 2014 a less stressful year.
1. Reevaluate your needs.
If you're feeling down in the dumps about your financial situation, there are ways to pare back your lifestyle in order to save money. Consider downsizing, or, to embark on a sure-fire effective method of scaling back, consider going on an extreme money fast, in which you make a list solely of your essential necessities and dedicate yourself to only buying what you need for a set period of time. The results are sure to be worth it!
2. Second income
Tap into your natural skills and talents to figure out how to make extra money on the side. There are plenty of side gigs that can help you make extra cash, and there are even ways to squeeze more money out of your paycheck. Even if you simply do a spring cleaning of your closet, you can make an extra buck on items you no longer need.
3. Hold yourself accountable.
Think of the things you wish you'd done differently in 2013. You might feel remorse about the material objects you bought that only gave you momentary happiness and drained your finances. Or maybe you didn't contribute to your retirement fund as much as you should have, because you didn't take the time to plan your finances and stick to a budget. Take the time to reflect on mistakes you made this year and create a strategy to avoid these same financial pitfalls in 2014.
4. Reward yourself periodically.
If you're the average American, putting money towards a savings goal is probably on your agenda for the New Year. While saving, it's important to reward yourself along the way. Create a fund specifically for fulfilling activities that you know will rejuvenate you you when you're feeling burnt out. One interesting idea is to dedicate 1 percent of your paycheck on a passion to further your individual development.
5. Research what you don't know.
You may be fuzzy on how to grow your money through investing, or what the steps are to setting up a decent retirement fund. Tap into available resources and get into the habit of doing a quick Google search and set aside time to do your research.
Take steps to move your life in the direction you want, and commitment is the key to achieving great results. Give your goals a real chance to reach fruition, stay motivated, and cheers to a great start to 2014!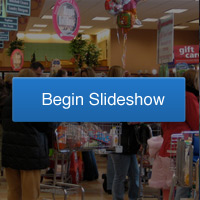 Related Stories:
Money Moves to Make in 2014 Based on Your Lifestyle
What Emergency Fund? Life Changes You Should Be Financially Prepared For
Ask a Question